I've gotten requests to recommend great budget strings. There are so many different string brands on the market right now…
I am frequently testing new strings of different brands and price ranges. Many good things can be said about the playability of a premium brand such as Luxilon strings (made in Belgium) and I regularly string up my racquets with Alu Power in different hybrids. But the cost of such a string is quite high and not for everyone. That's why I felt like it was important to list some great budget strings.
I found that it's much easier to find quality polyester strings for a lower price, but when it comes to multifilament and natural gut, it makes sense to pay a little more. For natural gut, I like both Luxilon natural gut and Babolat VS Touch for example. You still can't beat natural gut when it comes to tension maintenance.
If you want a multifilament string that is somewhat reminiscent of natural gut, I would consider Tecnifibre X-One Bi-Phase or Isospeed Control as good options.
Budget polys
The most common string type today is a polyester string. You see them come in different shapes, colors, and gauges. A poly string will offer better control and durability than multifilament or gut/syn gut strings, but they are stiffer and drop tension faster. Premium polyesters are made by brands like Luxilon, Babolat, and Solinco, but there are many budget polys out there that do a good job.
If you have any favorite low-cost polyesters, please let me know in the comments below.
MSV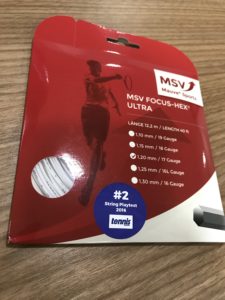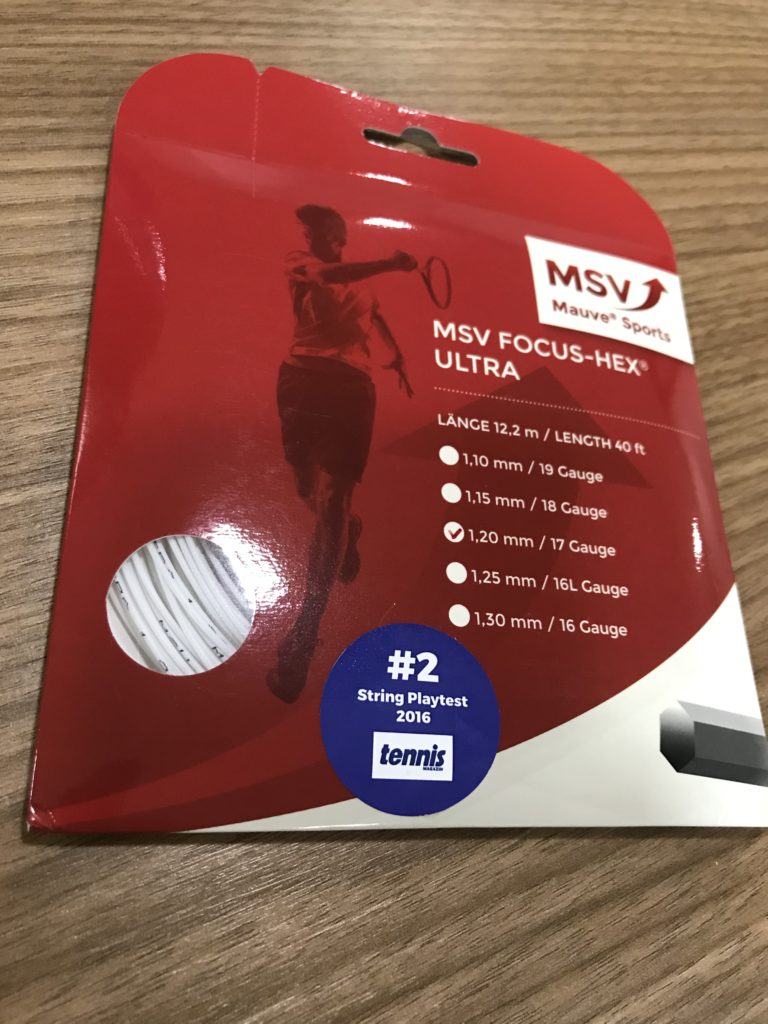 MSV strings are a solid option for budget-conscious players. They have some classics like MSV Focus Hex which is a solid option for a poly user who wants to spend less on strings.
I have reviewed the MSV Go Max string here.
TopSpin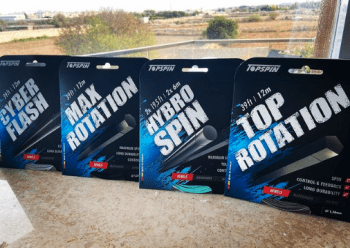 I recently made a post about TopSpin strings, where I really enjoy their Cyberflash and Top Rotation. Video to come! Not quite as cheap as MSV, but good quality.
Signum Pro
Signum Pro offers some excellent poly strings like X-Perience, which is similar to Solinco Hyper-G and a test winner in the German Tennis Magazin. Matthew Berrettini uses Firestorm and many players around the world enjoy Pro Poly Plasma.
Weiss CANNON
Another German string brand, Weiss Cannon, offer an excellent competitor to Alu Power in Silverstring or massive spin in a string called Ultra Cable.
Pros Pro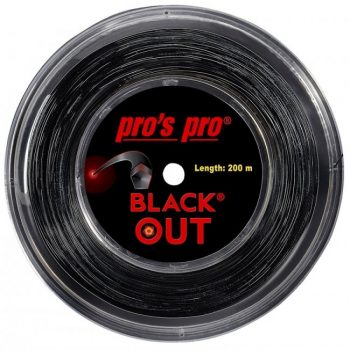 If you want to go for the cheapest possible option, Pros Pro actually create some decent strings and a friend of mine, ex pro player Jakob Johansson Holm, (who I hit with in this video) uses Pros Pro Blackout in his Babolat Pure Drive. It's a more budget-friendly option of the RPM Blast and Jakob breaks strings during pretty much every hour of hitting.
Mayami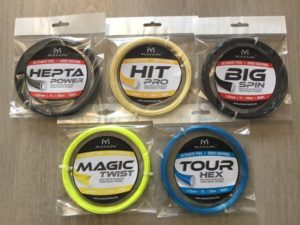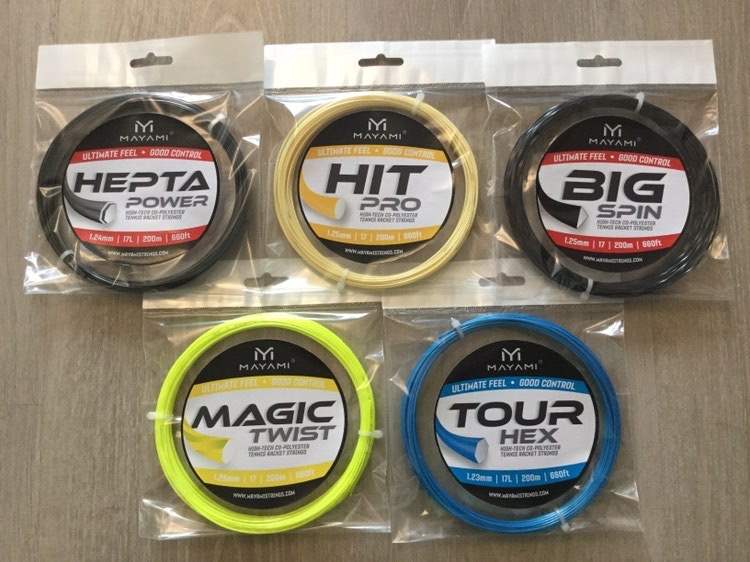 Mayami offers some excellent polys at a decent price. I like both Tour Hex and Magic Twist for example. Check out my post about their strings.
String Project
String Project is another smaller brand that I have enjoyed. I have reviewed their Magic and Gold strings here.
Dyreex
The French brand Dyreex offers many different strings and I did review their offering here.
Pro-String
I have also reviewed the brand Pro-String and their selection of poly strings here.
Summary
As you can see there are PLENTY of budget-friendly poly strings out there. And since the cost of trying different strings is relatively low, you can experiment a bit until you find the right one for you.
Expect more string reviews on Tennisnerd very soon!