Here are the Best Racquets for the One-Handed Backhand and the characteristics that make them work well for that shot.
I got a question on YouTube about listing the best racquets for the one-handed backhand and I like to listen to my readers/subscribers and hope to create the kind of content you want to read/see. Like with everything tennis, it's a personal thing but I base this post on some of my observations from other players, but also what I have encountered in my own racquet reviews and experience.
The Best Racquets for the One-Handed Backhand – Characteristics
In the video, I identify a few key characteristics for racquets that will work well for players using a one-handed backhand. The one-handed backhand is a shot that requires more preparation, better balance and gives less room for improvisation than the two-hander. It can be a spectacular weapon in the hands of the right player, but it can be a liability for many players worldwide. If the backhand is a glaring weakness in your game I recommend a few things:
Work on it with a coach and/or ball machine
Look for a racquet where it feels as natural as possible
Use the slice as a backup as it's an easier shot
Number 3 works for players like Dan Evans, Feliciano Lopez, Fernando Gonzalez, Steffi Graf and Ash Barty, so it's a viable strategy.
Characteristics to look for
95-98 sq inch head size for good maneuverability
Thin beam for reduced wind drag (23 mm or less)
Medium stiffness 62-66 RA strung (helps on off-center shots)
Standard length (again maneuverability)
Suggested racquets for the one-handed backhand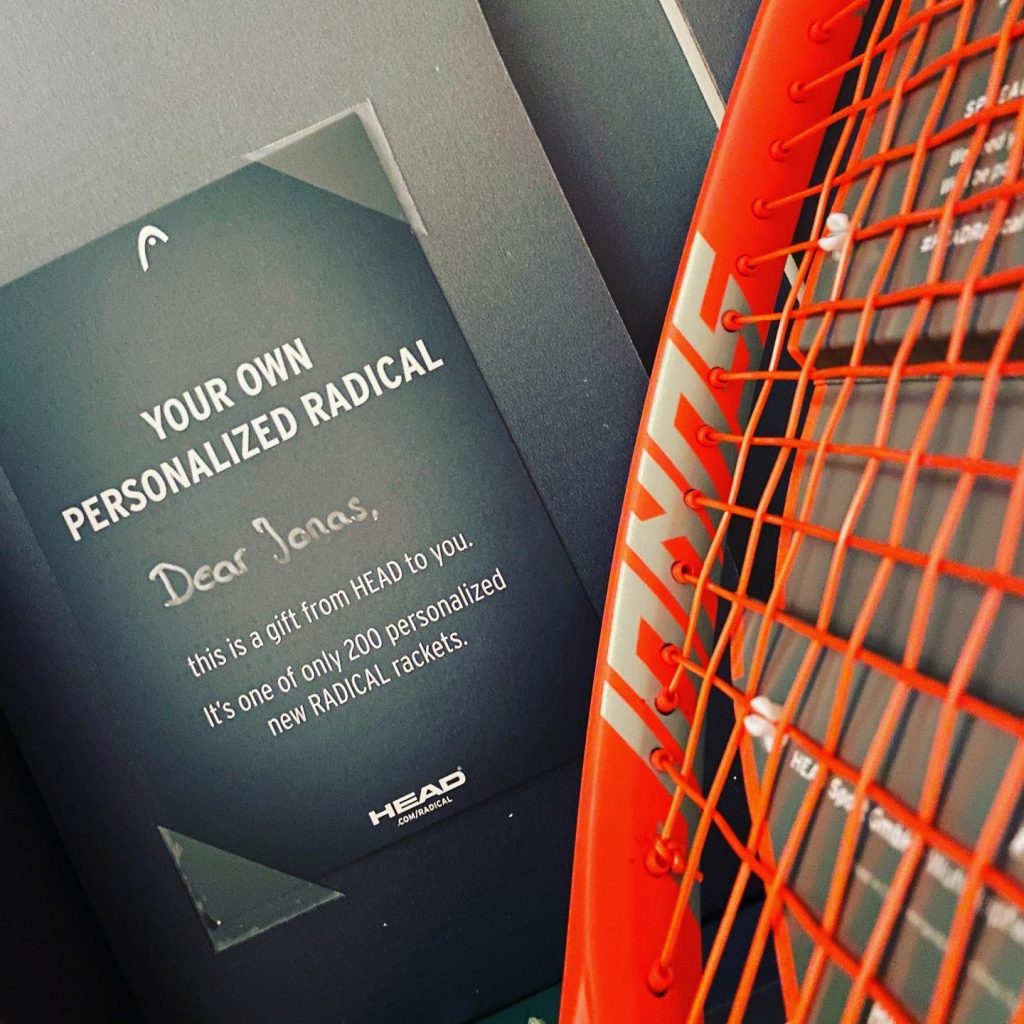 There are a few racquets that slot into the characteristics above and I think are great for one-handed backhand players.
Yonex VCORE 95 a very forgiving racquet for a 95 sq inch head size. The VCORE Pro 97 is also good.
Babolat Pure Strike 98
HEAD Prestige MP
HEAD Radical Pro
Wilson Pro Staff 97 including the RF97 Autograph
Wilson Ultra Pro
ProKennex Ki Black Ace Pro 305
Angell TC 97 Custom
Tenx Pro Xcalibre
Dahcor K97S
Pacific X Tour 97
Tecnifibre Tfight RS 305
Tecnifibre TF40
Volkl Powerbride Mid
Dunlop CX 200 Tour
I might have missed a few, but these are all excellent on the one-hander. Do you have any personal favorites for the one-handed backhand?
If you want to buy any of the racquets above, please consider doing this through my affiliate links with Tennis Warehouse, which will send a small commission to Tennisnerd at no cost to you. Tennis Warehouse, Tennis Warehouse Europe, Tennis Only.