Racquet testers talk about "switching" to a racquet. I've been looking for a new frame and I'm enjoying the HEAD Pro Tour 2.0. Should I make the switch?
I have already reviewed the HEAD Pro Tour 2.0 and thought it was a great racquet but too demanding for most players today. I don't hold my own game up to a very high standard (but I am always working on it!), so I didn't think playing with a 95 sq inch racquet would do me a lot of good. But after going back and forth between various frames for some time (while playing some bad tennis), I decided I just need to stick to one frame or otherwise I would go crazy (reviewing doesn't stop, but I just want one racquet for competitive tennis). And after hitting with it extensively the HEAD Pro Tour 2.0 has started whispering questions into my ear like: Should I make the switch?
Tennis is easier with racquets like the Babolat Soft Drive, Wilson Ultra 100, and HEAD Graphene 360+ Speed MP, but I started out with 95 sq inch racquets and despite wanting to give up on them to play with something more forgiving – I keep coming back! The Dunlop CX 200 Tour 18×20 was my last 95 sq inch match racquet and that is simply a great frame. But I was lacking some depth on my shots mainly due to not being good enough, so I have been going back and forth between racquets like the Angell K7 Lime,  Prince Textreme Tour 310, the Soft Drive I mentioned, the HEAD Gravity Pro, the Tecnifibre TF40, the Yonex VCORE Pro 97 HD, and the HEAD Graphene 360+ Prestige MP. All of them great racquets, but I always seem to stray elsewhere after a while. This is the downfall of being a racquet play-tester – you constantly get tempted by other racquets and that is no good for your tennis.
Your tennis progress plays a part
I have also been working hard on my tennis, doing fitness drills, working with a mental coach (for research purposes mainly, I am far from a pro), and trying to play as much tennis as my schedule allows. I notice that what works in practice, might completely break down during match play. It all depends on who you are as a player. One thing I have learned after doing hundreds of racquet consultations is that we're all different and have different needs as a player based on our fitness, health, technique, level, and playing style. There are many factors to take into account when choosing a racquet, but ultimately what feels good to you should decide.
In my case, when I tense up during match play, I tend to overhit. I have no real issue to generate power, so this means I need control. If I use a light racquet, I tend to arm the ball too much, so I prefer a higher swing weight to force me to use the correct stroke mechanics. I also like a heavier frame for improved stability on volleys. I struggle with 100 sq inch racquets on my one-handed backhand and since my forehand is more on the Eastern side, I prefer hitting the ball more flat.
If I did a consultation with myself, my list of racquets might look like this (but shorter!)
HEAD Pro Tour 2.0 
HEAD Graphene 360+ Prestige MP
Yonex VCORE Pro 97 HD 
Tecnifibre TF40
Prince Phantom 97P or 93P 
Angell K7 Lime or Angell TC 97 18×20
Dahcor AK97S
Wilson Pro Staff RF97
Too many options! There are so many good, more hefty control-oriented racquets out there. These are just current frames, if we look at previous generations the choice gets "out of control".
Weeding it down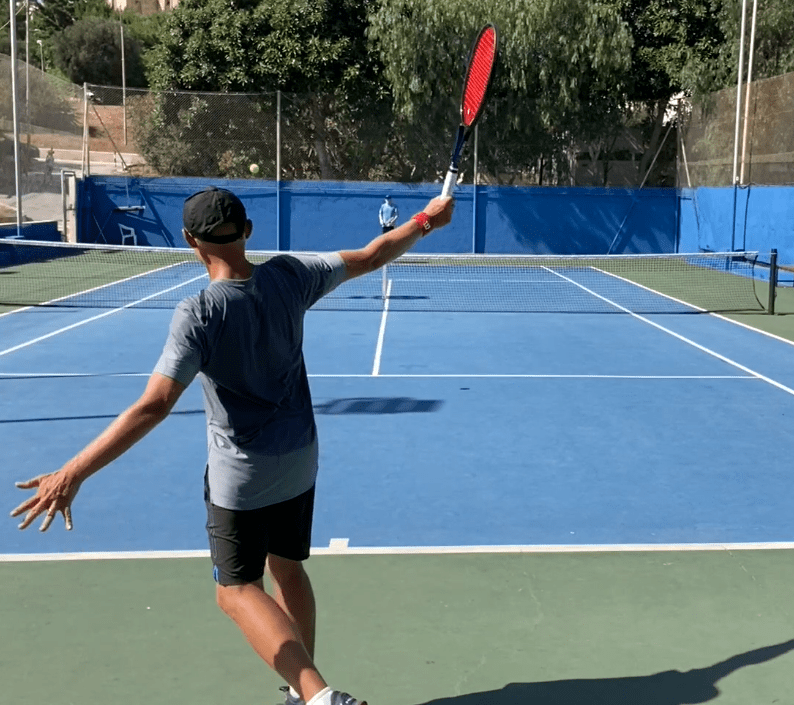 Some racquets you give up on for some reason and then you regret it and get back to them. That could be the case with all of the above racquets. It has happened many times with my Soft Drives. All of the racquets above could work well for me in a tournament, I just need to stick with one. Just having made up your mind will free it up to think about your tennis instead of second-guessing your racquet, string, or customization. You're in charge on the court, not the racquet.
Right now I am using the HEAD Pro Tour 2.0 frequently. It is not easy to use, it has a small sweet spot, but I like the control, the spin is good enough for my game and it just gives me exactly what I put into it. This feature in itself will help me to just focus on my game and not the specs or characteristics of the racquet. So I am now forcing myself to use the Pro Tour 2.0 for a couple of weeks (alongside the usual reviews) and we will see if the switch happens.
It is a fantastic frame, but probably out of my range. But somehow it pushes me to do better and work with what I have. I think people should use what they play their best tennis with and in my case, it might be what makes tennis more difficult.
One thing I've learned is that it's definitely easier to give advice to other people! Where are you in your racquet journey? Please share!