I was asked some time back to write a bit more about racquet specs and player types. Meaning, why a certain player uses a certain kind of spec and what it does for their game. Why does Rafa use a Pure Aero and Federer a pro staff for example?
If you are interested in what racquets pro players use, read this post. This post deals with racquet specs and player types, because it is interesting to discuss what specs fit what category and style of players.
Racquet specs and player types – Attacking players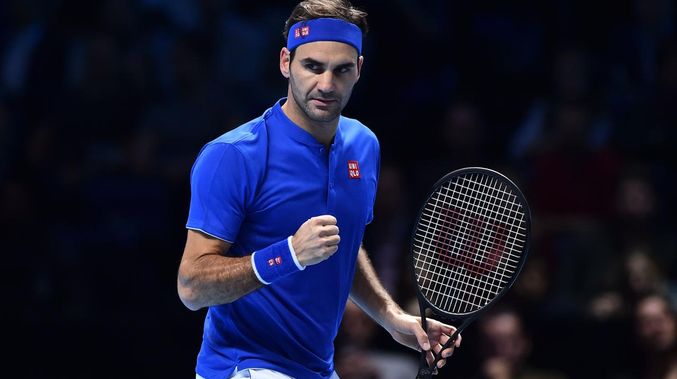 Let us start with Federer. The archetype of an attacking player. He wants a racquet that rewards precision because when you play to win your points, you need to go for the lines and as close to them as possible. A control frame with decent power, but also a good level of feel on volleys is required for the attacking players.
Federer is using the Wilson Pro Staff 97 Autograph
 (read my review here). It was designed by him, for him. It is not as fast or precise as his previous racquet, the Pro Staff 90
, but has a bigger sweet spot (means fewer shanks on the backhand), more topspin and more power. This what was Federer needed to revitalize his game and turn the tables a bit on his lopsided Rafa head-to-head stat.
Another attacking player is Kevin Anderson, who is using a Srixon Dunlop frame with a 95 sq inch head size and 18×20 string pattern (he endorses the CX 200 Tour). It is packed with control for his aggressive game. With the tight pattern, he can hit flat and go for the lines.
Marin Cilic plays with a HEAD pro stock racquet with a 95 sq inch head size and 16×19 string pattern. It is similar in many ways to Anderson's frame, but a bit more open for more spin. Other attackers that like 18×20, 95 sq inch racquets are Kyle Edmund, Juan Martin Del Potro, and Andrey Rublev for example (Rublev might have recently changed his frame, however, but all three is or has been using Wilson Six One 95 18×20 racquets).
For an attacking player, precision is everything. But it can't come at the price of no power. It needs to be a balance. Especially when you flatten out your shots as you go for a winner. Most pro players with attacking games go for heavier, control-oriented frames, but rarely below 60 RA stiffness rating.
Racquet specs and player types – Aggressive counter-punchers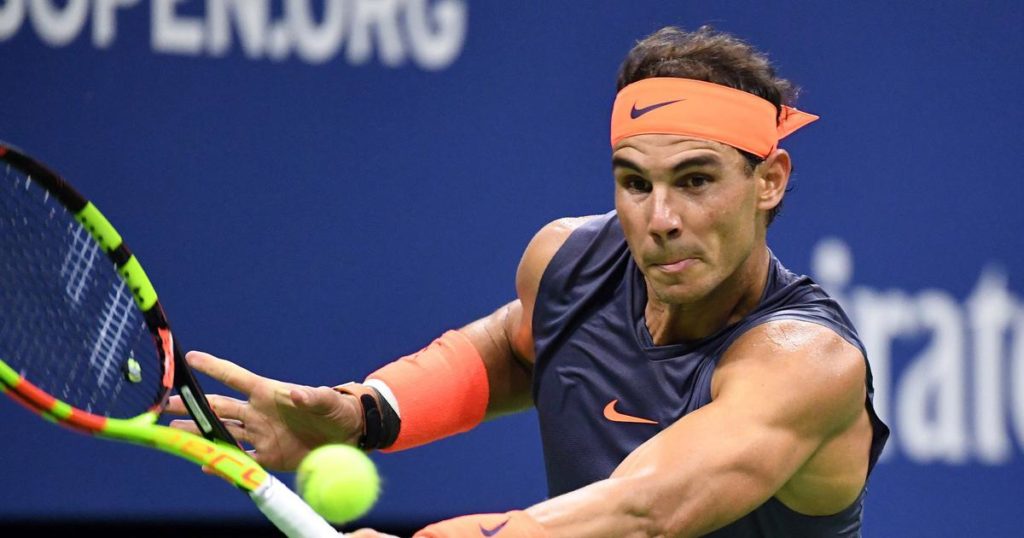 Is Rafael Nadal a counter-puncher? Yes, in a way. He can play aggressively, but historically he has been incredibly steady and waited for any sign of weakness from the opponent. If a ball lands short, he is ready to pounce. He plays with massive spin and a large head size frame (the Aero Pro Drive Original) that offers him extra forgiveness on off-center shots and great spin potential. He endorses the most recent Babolat Pure Aero
, which is in many ways a similar racquet built for power and spin. He also plays with a semi-western grip (size 2), for him to be able to snap his wist through for even more spin and a whippier feel.
Rafa's racquet specs are tailored to give him that massive power and spin, but he strings relatively tight (RPM Blast
at 25 kg) to maintain control. His position in the court has moved closer to the baseline and he has become more aggressive in his game to avoid the eternal points he used to play from the back of the court. He has been one of the most regularly injured top players on the tour and his physical game has played a part in that.
It would have been fun to see Rafa play with Del Potro's racquet and vice versa. Del Potro hits flat with a 95 sq inch racquet that weighs 372 grams strung and Rafa plays with more spin than anyone on tour, with a 100 sq inch racquet and 30 grams less weight. Rafa's setup is more polarized (weight on the ends of the racquet) as that helps better with spin than for example Djokovic who plays with a high twist-weight for better stability and control.
Racquet specs and player types – Defensive counter-punchers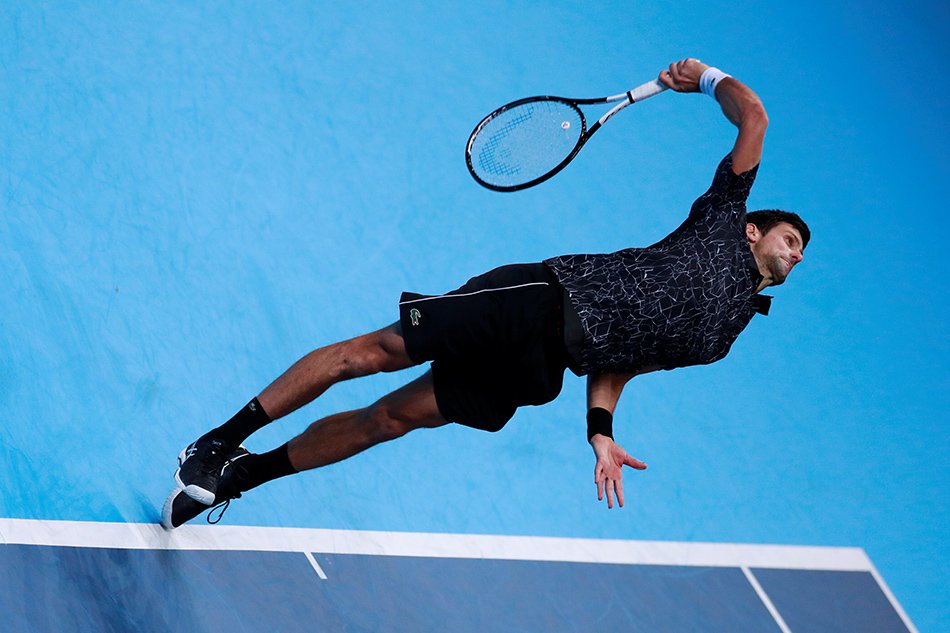 When you write about racquet specs and player types you have to mention Novak Djokovic. He is a less aggressive counter-puncher than Rafa, but is also more versatile, stands closer to the baseline and gives everything back with brilliant depth. Djokovic likes a heavy racquet, that can block back shots on the rise and delivers good depth and control. He has played with a 95 sq inch racquet with a tight string pattern, a high static weight, and low stiffness. This is a quite low-powered setup that he has also strung high with a natural gut and poly hybrid. For Djokovic control is everything. He is like a human wall that gives you nothing and hardly makes mistakes.
Now, maybe due to injuries, Djokovic has changed his setup to a more open pattern (one less cross string so 18/19 pattern) and reduced the weight a bit. The length is also a bit extended and the frame is likely slightly stiffer. The idea is to get a bit more pace and spin for free and not having to work so hard to win points. Still, the twist weight is relatively high (just look at the lead tape he visibly puts at 3 and 9) so that he can take balls early and block them back with depth.
This racquet change has not changed Novak's game, although I do think he does play a bit more aggressively than before. Judging by his results, it is all good, since at the time of writing he is by far the best player in the game. He has been able to return to his domination in 2011 and 2015 and looks more relaxed, yet focused and dangerous than ever. His coach Marjan Vajda is back by his side and has also said that he has never seen Novak this relaxed and confident before, which is troubling news for the rest of the ATP World Tour.
Andy Murray can also be called an all-court counter-puncher in my book and he plays with a racquet that plays relatively similar to Novak (at the time of writing he is actually testing a racquet very similar to Novak's!).
Racquet specs and player types – Next Generation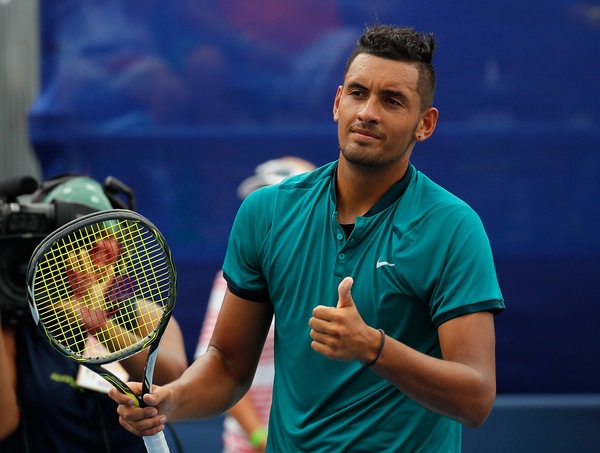 The next generation is not a player type. But we are seeing a bit of a shift in both player styles and racquet specs with the new line of players that are having success on the ATP World Tour. The racquets are definitely lighter, stiffer and offer more spin and power for free. The game is a lot about power and you definitely need a big serve and a lethal forehand to be successful.
Just look at Nick Kyrgios, who is most comfortable at the baseline, backs it up with a big serve, and can whack winners from his forehand all day. His backhand is more of a competent directional shot because he doesn't really need it to be more than that. Then we have his mental game, which is a completely different story altogether!
This is a player type that is becoming more and more common on the tour. Tall guy, big serve, big forehand, decent backhand and most happy at the baseline. Kyrgios plays with a paint-jobbed Yonex Xi 98 around 342 grams strung with a full bed of poly string. It sounds light for a pro player, but his swing speed is incredibly high. This goes for a lot of up-and-coming players. They use a western grip and really swing for the fences and don't need the static weight of the generation before them.
It would be interesting to hear how you would categorize the following players:
Nick Kyrgios – Attacking baseliner
Karen Khachanov – Baseliner
Alexander Zverev – Baseliner
Hyeon Chung – Defensive counter-puncher
Daniil Medvedev – Attacking baseliner
Stefanos Tsitsipas – Attacking baseliner
Borna Coric – Defensive counter-puncher
If you click on the names you will find more info about what racquets and setup they use. But on average it is a lighter setup where you are more likely to find a full bed of poly string than the generation before them. Power has become a bigger part of tennis in general. With stiffer racquets and more spin-friendly strings, it will be tougher to be a completely defensive counter-puncher like Mats Wilander or Gilles Simon in tennis today. You need to have weapons and just a big forehand is rarely enough. The serve is as important as ever and also your return game. If you can create power off of both wings, like for example Nikoloz Bashilasvili, you have the potential to be very successful.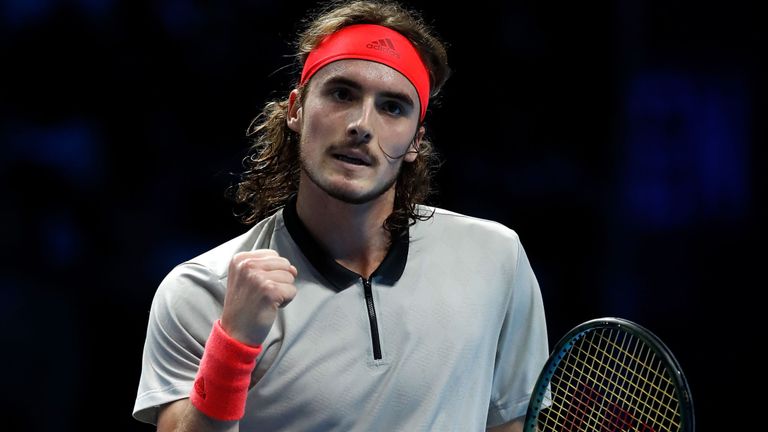 Racquet specs and player types – What fits who usually?
Okay, so this article was like most things on the internet today: a ramble. But see it is a conversation and discussion opener for topics related to racquet specs and player styles.
This is a generalization of how I see it:
Attacking players – A 95-98 sq inch control racquet with a stiffness around the mid-sixties (RA). Has to pack some power but also needs to reward precision. Players: Federer, Del Potro, Edmund etc. Hybrid string setups for comfort and power. These players usually like faster courts. Strung weight is usually 355-370 grams. Often more polarized setups with lower twist weights.
Aggressive baseliners – 98-100 sq inch racquets, with a more open string bed and larger sweet spot. Stiffness around 65 and above. Poly strings for more spin and control. Kyrgios, Nadal, Thiem. This kind of setup works well for clay courters. 335-345 grams strung weight. Polarized setups (weight in the handle and at 12 o' clock) with lower twist weights.
Counter-punchers – 95-98 sq inch racquets, with a closed string bed and a high twist weight and stability for blocking back shots. Stiffness around 63 and below. Hybrid setups for comfort. Djokovic, Murray and Goffin. Players who usually like medium speed hard courts. Strung weight is usually 350 grams and above, but in Goffin's case it is lower (partly a new generation thing where they grew up with less static weight and higher stiffness). They like a lot of weight at 3 and 9 for a high stability and twist weight.
Racquet specs and player types – Summary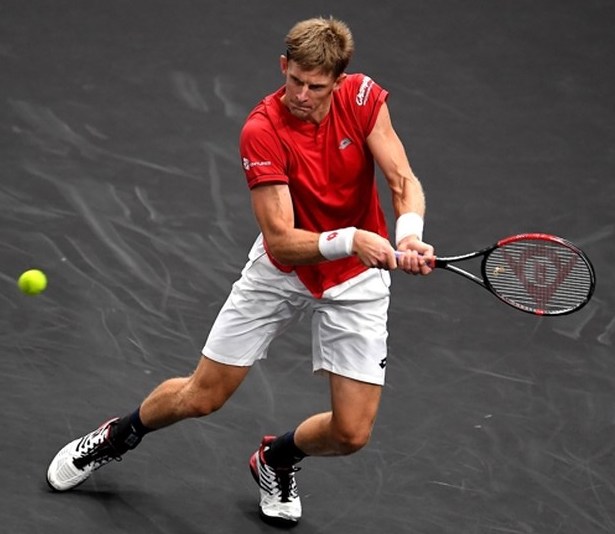 The topic of racquets specs and player types is a bit more complex than just creating categories and finding setups that seem to be more present in that category of player. Tennis is such a personal sport. What works for Goffin might not work for Murray and so on. However, it is an interesting topic and something to think about when you tinker with your own racquets and specs.
Overthinking your racquet choice and specs is obviously never a good idea (although that is the life of a tennis nerd), but if you haven't thought about this before, it could be worth some time to figure out what kind of racquet and specs suits your game. Feel free to have issues with and/or discuss any of the ramblings above.
What player style are you and what racquet and specs do you choose to complement that style? Please comment below.