Pro players love the Blade, no doubt. Of the current top 100 on the ATP tour, 16 use the Wilson Blade 98 in some form.
The Wilson Blade 98 or the Blade Pro / h22 is one of the more popular frames on the tour. Just look at the list of players below. Why do pro players love the Blade? It's a modern control racquet. It offers good precision and feel, while also giving a decent amount of power without becoming too heavy. The Blade 98 is not only a viable option for pros, intermediate to advanced players can also use this racquet effectively.
The list of current pros using the Wilson Blade 98 in some form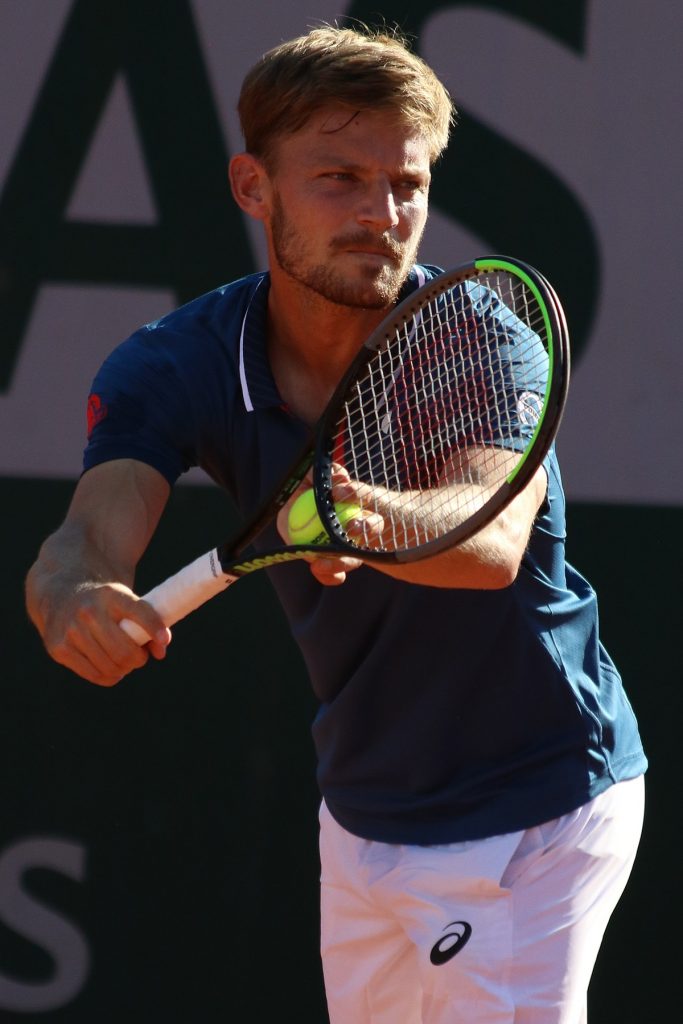 Stefanos Tsitsipas
Sebastian Korda
Karen Khachanov
David Goffin
Lorenzo Sonego
Tommy Paul
Jenson Brooksby
Pablo Carreno Busta
Filip Krajinovic
Ugo Humbert
Benjamin Bonzi
Hugo Gaston
Alex Molcan
Jiri Vesely
Mikael Ymer
Guido Pella
I don't have specs for all players, but clicking the name should give you the specs or at least some info. Below you will get the specs for Tommy Paul and Sebastian Korda.
Blade 98 competitors
There are a few other brands that offer racquets with similar playability and specs to the Wilson Blade. Below you have the list. Click the link for my review.
HEAD Radical MP
Tecnifibre TF40
Diadem Elevate
Toalson Forty-Love
Dunlop CX 200
Blade players are doing well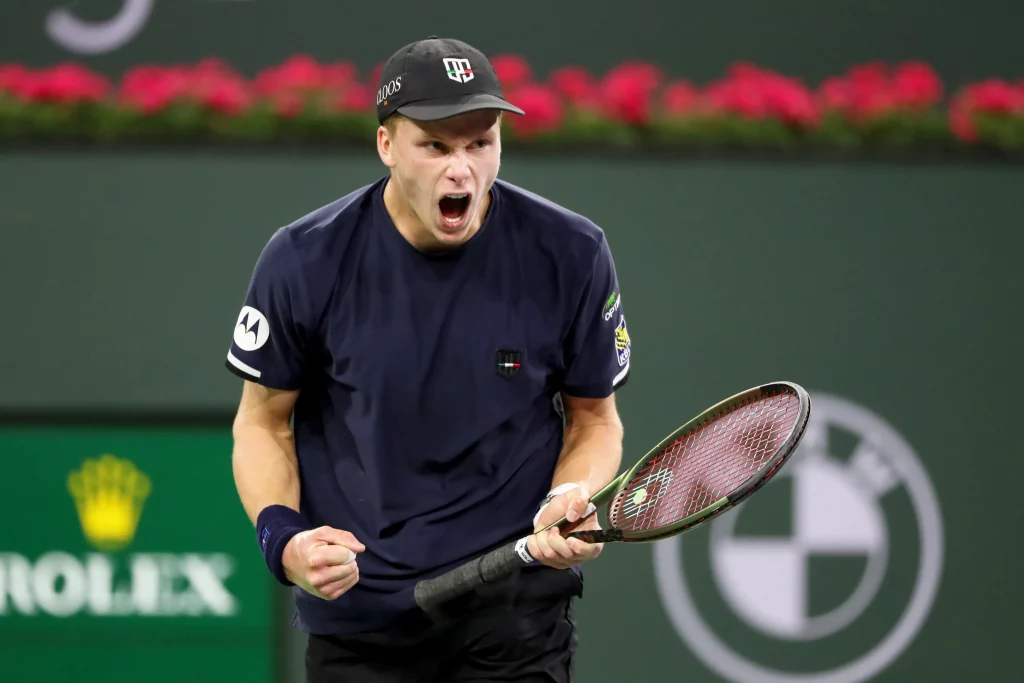 Blade players are doing well in Indian Wells. Jenson Brooksby beat Tsitsipas, showing his potential. His shotmaking is not always pretty and he gets some criticism from pundits and experts about his behaviour on the court, but he is a true fighter.
Brooksby is using Solinco Outlast strings on a Wilson Blade 98 16×19. Generation is hard to tell. As a kid he was using the Blade 98 V5. But he has also been seen using the matte paint of a V7. Now he is with V8, but it's likely a paint job. It could also be that he doesn't care much about the racquet, at least that's the feeling I get.
Another upset happened when Tommy Paul beat Alexander Zverev in the first round. Paul uses an H22 pro stock, which is the same mold as the currently available Blade Pro.
His specs are everywhere on the Internet, but I don't know the origin source. They seem logical though.
Tommy Paul's strung racquet specifications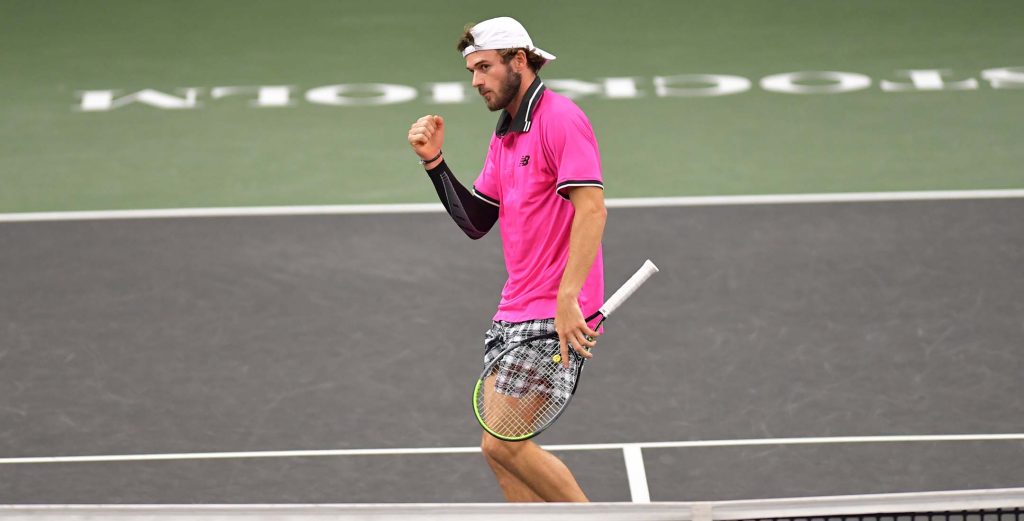 Head Size 98 square inches
Length 27 inches
Beam Width 22 mm
String Pattern 18×20
RA 60
Weight 347 g
Balance 31.7 cm
Grip HEAD shape 3 (TK82)
Sebastian Korda is another Blade Pro or H22 user that was close to beating Rafa in the first round.
Sebastian Korda's unstrung racquet specs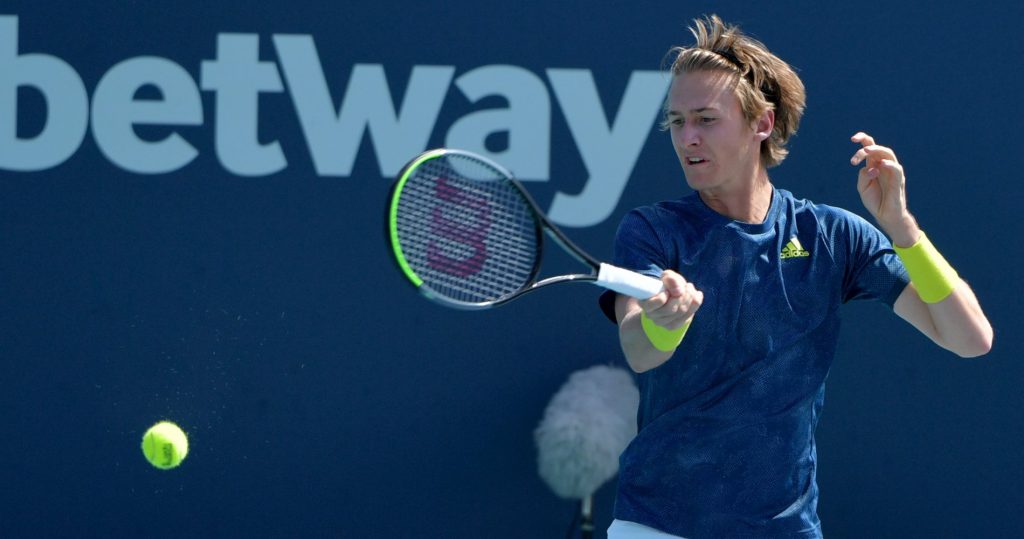 Weight: 323.50 grams
Balance: 31.50 cm
Swing weight: 306 swing weight
String pattern: 18×20
Grip: 4 (Wilson leather)
Have you tried the Wilson Blade or the Blade Pro? Let me know what you think about them in the comments below.
Buying the Blade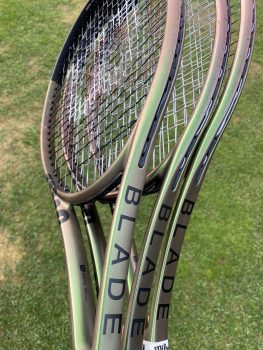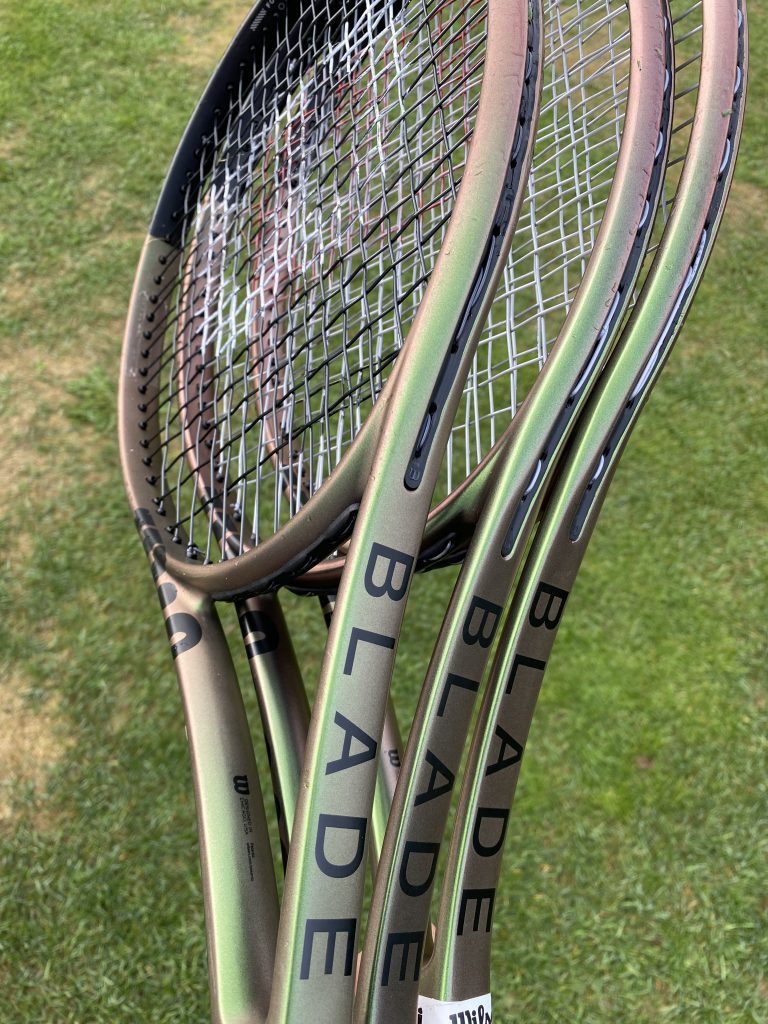 You can buy the new Blade V8 from Wilson.com, they are also the only website to sell the Blade Pro.
The regular retail Blades you can also buy from my other affiliates, Tennis Warehouse, Tennis Warehouse Europe and Tennis Only. The new color-shifting paint job has been a hit with players worldwide and the feel in the new Blade generation is great (the Blade V7 was also very good).