The amount of racquets on the market can be mind-boggling. But here are the best 100 sq inch racquets.
The 100 sq inch racquet has become the norm in tennis shops around the world. The options are generally 98 sq inch for seeking control and maneuverability, loads of 100 sq inch options for many different player types and oversized racquets for players who need a bit more help with depth and forgiveness. I have divided the best 100 sq inch racquets into different categories.

You can buy any of these racquets at Tennis Warehouse, Tennis Warehouse Europe or Tennis Only. If you use this link, I will get a small commission at no extra cost to you. Thanks for the support.
POWER RACQUETS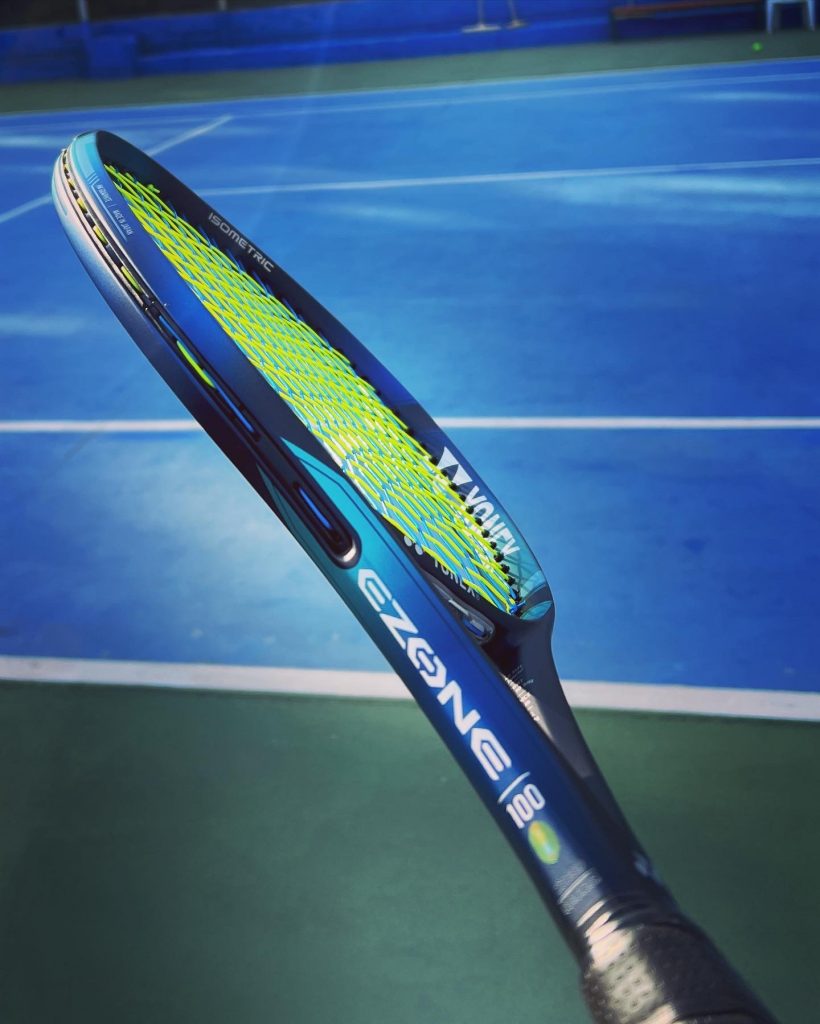 Power racquets are all about thick beams and high stiffness. They will give you plenty of free depth and pace, but can be a bit harsh on sensitive arms.
Popular power racquets: Yonex Ezone 100, HEAD Instinct MP, Babolat Pure Drive, Dunlop FX 500.
My favorite: the Yonex Ezone 100 since it offers good dampening and a slightly tighter string pattern for better control on flatter shots. The Dunlop FX 500 also has that, but was a bit too stiff for my arm.
SPIN RACQUETS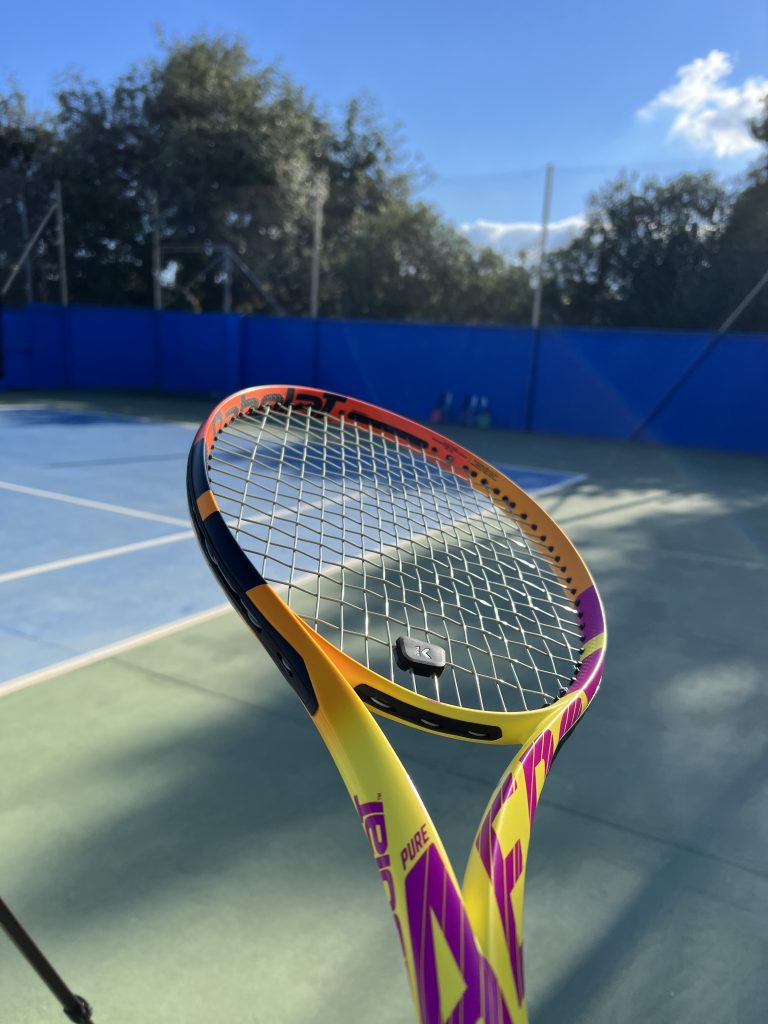 Since the entry of the Aero Pro Drive on the racquet market, the game of tennis changed forever. Rafa took it and ran with it. He ran all the way to 21 grand slams (and counting) and the Aero is now one of the most popular racquets on the market. Most manufacturers now offer spin-focused racquet with so-called spin grommets, an aerodynamic beam design and open pattern to enhance string movement and rotations on the ball.
Popular spin racquets: Babolat Pure Aero, Yonex VCORE 100, HEAD Extreme MP, Solinco Blackout, Prince Twistpower, Prince Ripstick, Tecnifibre TF-X1, Tenx Xstrike, Dunlop SX 300
My personal favorite: the Prince Twistpower X100
COMFORT RACQUETS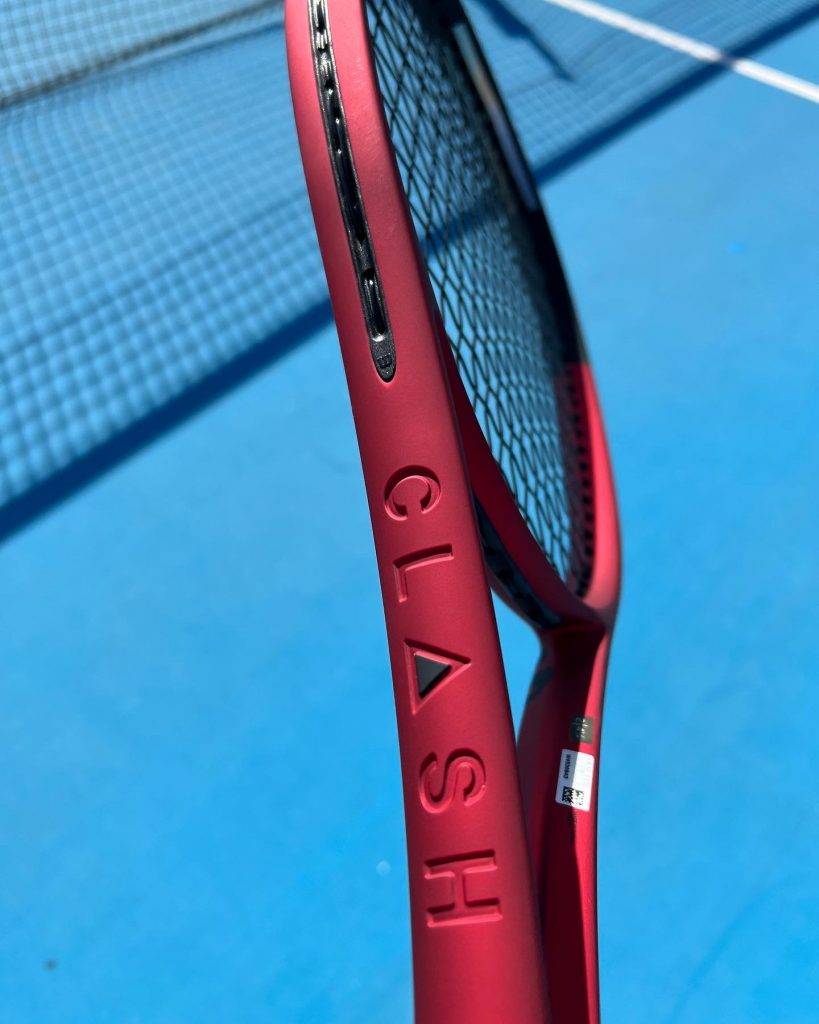 Most power and spin racquets are stiff. Stiffness can lead to rapid vibrations going down to your elbow or wrist. This can lead to arm issues like tennis elbow. Some manufacturers try to combat this with more arm-friendly, flexible and/or well-dampened frames.
Popular comfort racquets: Wilson Clash 100, ProKennex Ki Q+ 5, Donnay Formula 100 Unibody, HEAD Boom MP, Angell K7 Cyan
My favorite: HEAD Boom MP (not quite as comfortable as the other racquets mentioned though, but a good blend of comfort, power and playability)
CONTROL RACQUETS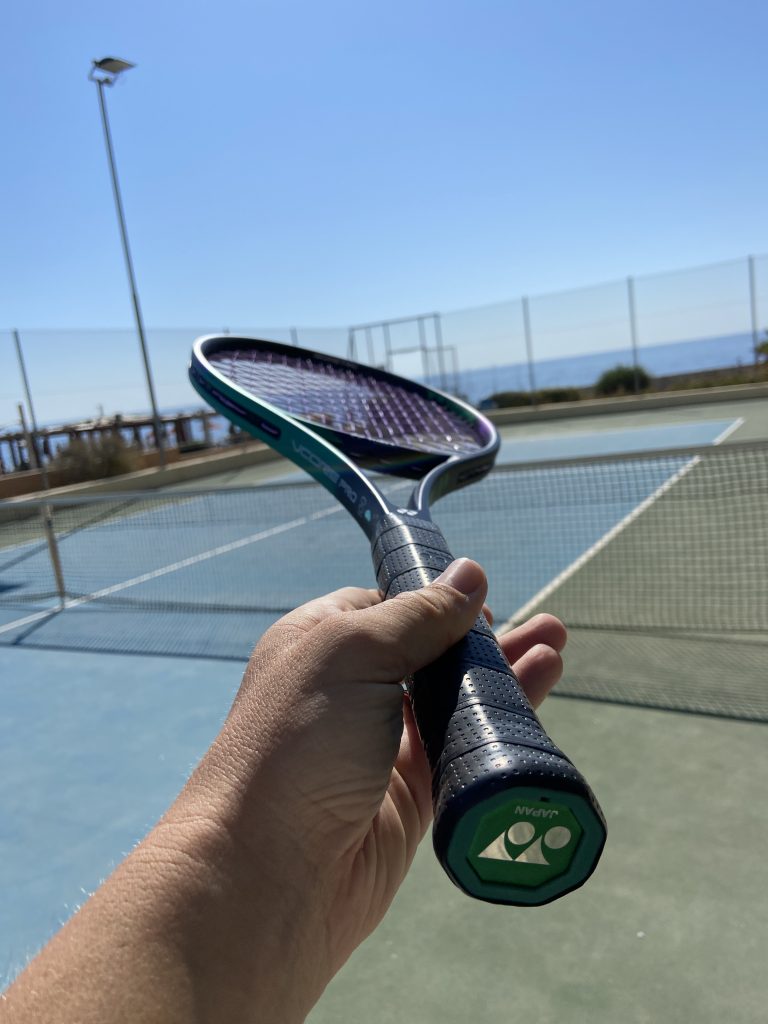 It sounds counter-intuitive but there are also control-oriented 100 sq inch racquets. The larger head size allows for a bit more forgiveness, but the usually have other typical features of control racquets like thinner beams, lower flex and less power.
Popular control racquets: Prince Phantom 100P and 100 X, HEAD Gravity Tour, HEAD Gravity Pro, Yonex VCORE Pro 100.
My pick: In between Prince Phantom 100P and HEAD Gravity Pro. I'd probably go with the Phantom in the end.
IN BETWEENERS (VERSATILE RACQUETS)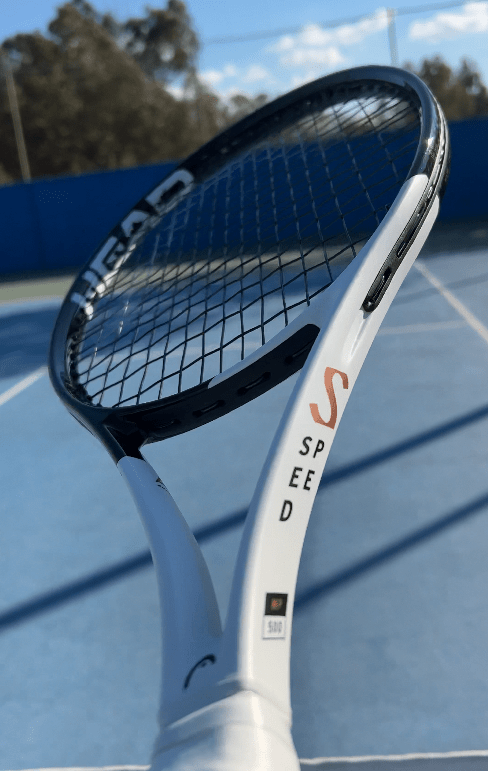 If you want a 100 sq inch racquet that doesn't go all the way to the power of an Ezone or the spin of a Pure Aero, you can go for a racquet that is a little bit in-between.
Popular racquets: HEAD Speed MP, the Prince Textreme Tour 100P, or the Furi Arma Pro. Angell offers both the Angell TC 100 Custom, which is a great in-betweener.
My favorite: the HEAD Speed racquets are great. I like both the MP and the Pro, but in this category the MP wins.
LIGHTER RACQUETS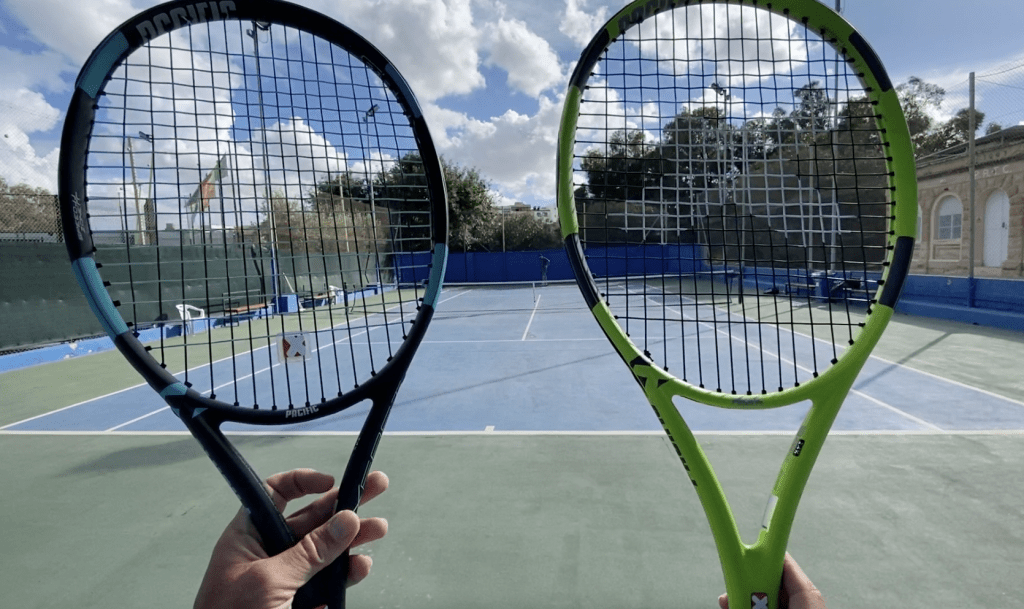 Lower level intermediate players might want to go for something lighter than the typical 300 grams. The Clash and the Boom are slightly below at 295, but there are also racquets like the Speed MP L, the Lacoste L20 and the Pacific X-Fast LT that are light yet offer good feel.
My pick would be the Pacific X-Fast LT.
HEAVIER RACQUETS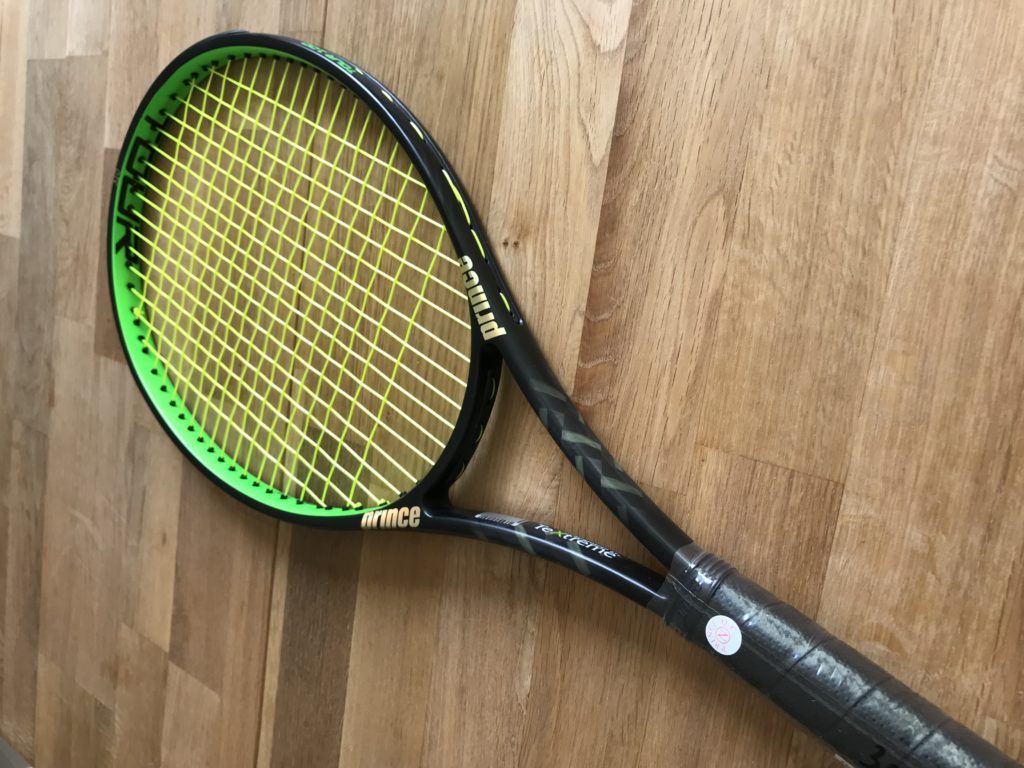 Some players want a beefy 100 sq inch racquet for more stability and power. Babolat offer tour versions of their Aeros and their Pure Drives. The HEAD Extreme comes in a Pro version and they offer a Speed Pro as well, Prince has their Textreme Tour 100 310, there is the Clash 100 Pro and ProKennex also offers a heavier 100.
The Speed Pro is my fave in this category.
LONGER RACQUETS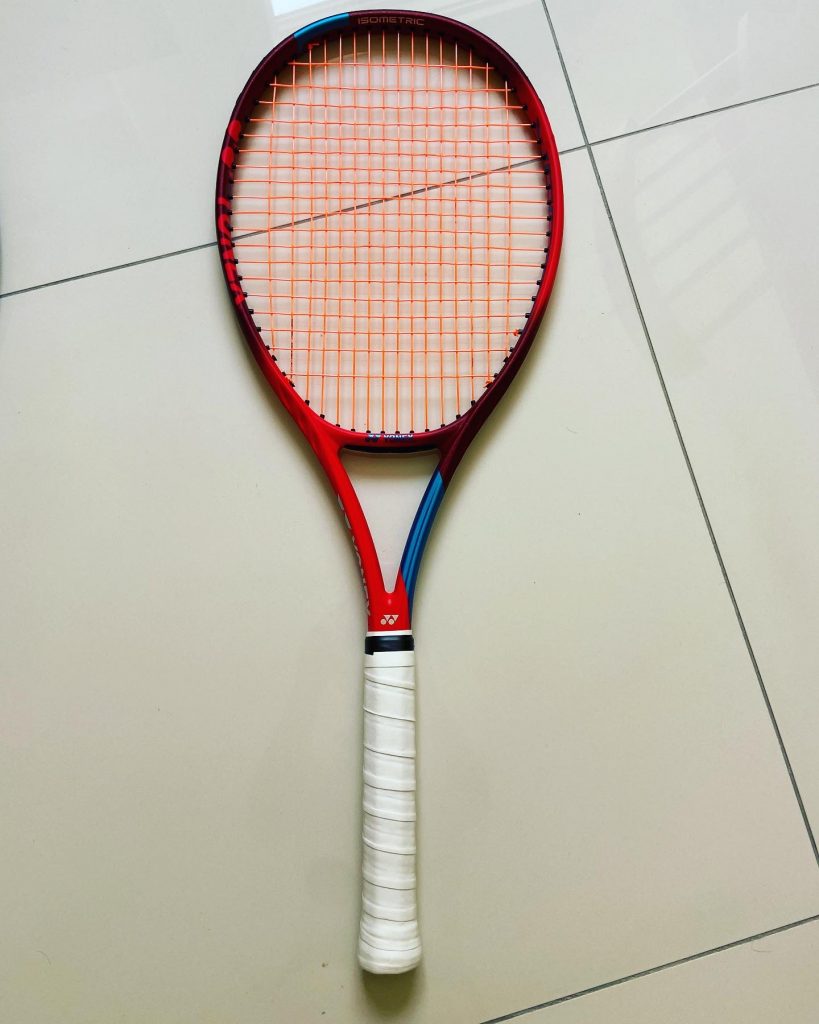 Some brands offer longer versions of their racquets to increase reach and swing weight for more power despite maintaining the same weight. Babolat and Yonex both offer plus versions of their spin and power lines, AERO/VCORE, DRIVE/EZONE. ProKennex also offer longer racquets. If you're a fan of extended racquets, you can also check out a website like longbodies.com where they will sell extended versions of standard racquet models.
I think the Yonex Ezone 100 Plus is a powerful but fun racquet.
SUMMARY
As you can see there are enough 100 sq inch racquets on the market to divide them up in their own categories. I might have missed a few racquets here and there, but covered the most important ones. This head size (along with the 98 for more control) has become the norm. Maybe we will we see a slow shift to oversize racquets, but for now the head size reigns supreme on the market.
Which racquet is your favorite?