I have worked on my list for the gear of the year and finally reached my conclusion on the best racquets of 2021.
When I write "The best racquets of 2021", I obviously don't talk about it as an objective conclusion. It's based on my personal preferences after testing pretty much everything and I also take some consideration for the massive amount of feedback (from fellow tennis nerds) I get on a daily basis.
I think it's important to point out that I excluded all racquets that were just design updates. There were some great ones among the ones I excluded, such as HEAD Gravity Pro 2021, HEAD Extreme Tour Nite edition and the Babolat Pure Aero Rafa. I also did NOT include racquets that were released in 2020, but that I reviewed in 2021 such as the Prince Twistpower X100 or Babolat Pure Aero VS.
I arranged the best racquets of 2021 into a few different categories: Advanced Control Racquets, Well-rounded Versatility, Easy Power & Spin, Longer is Better (extended), Bigger is Better (Oversize) and finally an award for racquet creativity.
Let's get down to it. If you're interested in buying any of these racquets, I would be happy if you checked out my affiliates at Tennis Warehouse, Tennis Warehouse Europe and Tennis Only.
Watch the video
Advanced Control Racquets
These racquets are designed for advanced players (NTRP 4.5+) (6.5+ UTR) who value precision more than extra power/spin.
HEAD Prestige Pro 2021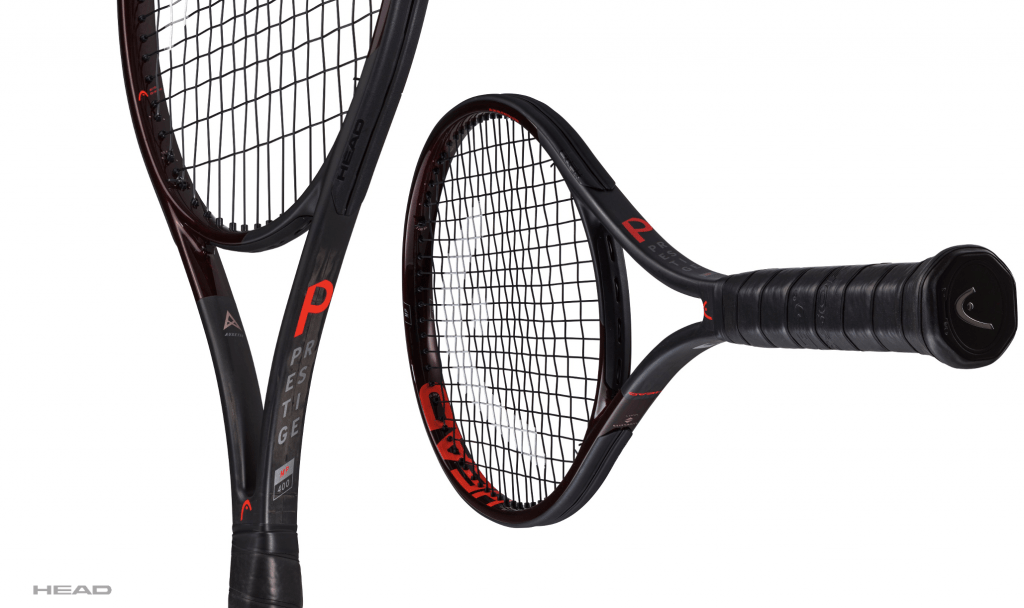 Still a favorite of mine and many other players. Yes, it's not a huge change from my 2019 Prestige MP, but it remains excellent. Similar to the Wilson Blades and the Yonex VCORE Pros, this was a minor update and refinement. The idea was to increase the stability and power level slightly and that worked well. I'm not sure whether I prefer the previous edition, but it's probably because I'm so used to it and most players who have tried both enjoy the 2021 Prestige Pro more.
I also want to mention that the Prestige Tour was another excellent update that many players fell in love with. You can read and watch my review of these two precision racquets here: HEAD Prestige 2021 Review.
Links to buy: Tennis Warehouse, Tennis Warehouse Europe and Tennis Only.
Yonex VCORE Pro 97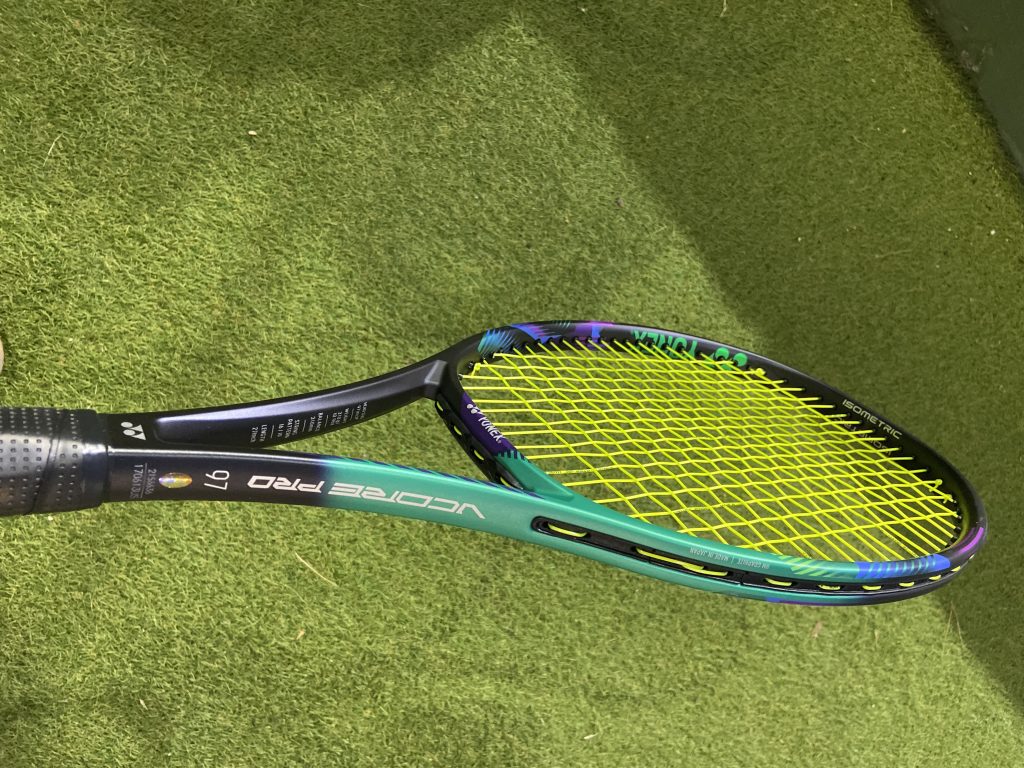 In my opinion this is the best bunch of VCORE Pro 97s yet. Great plushness and comfort, improved swing weight ratings (except for the H that might have gotten a bit too high!) and playability. I liked all the VCORE Pro 97 2021 racquets and couldn't quite decide between the 310 or the 330 version. I wasn't a huge fan of the VCORE Pro 100, but all the 97s played great. Yes, if you're a fan of the VCORE Pro 97 HD, the updated D version won't be as plush, but it will offer better stability and more power, which most players seemed to prefer.
Check out my Yonex VCORE Pro 2021 Review
Links to buy: Tennis Warehouse, Tennis Warehouse Europe and Tennis Only.
Dunlop CX 200 Tour 18×20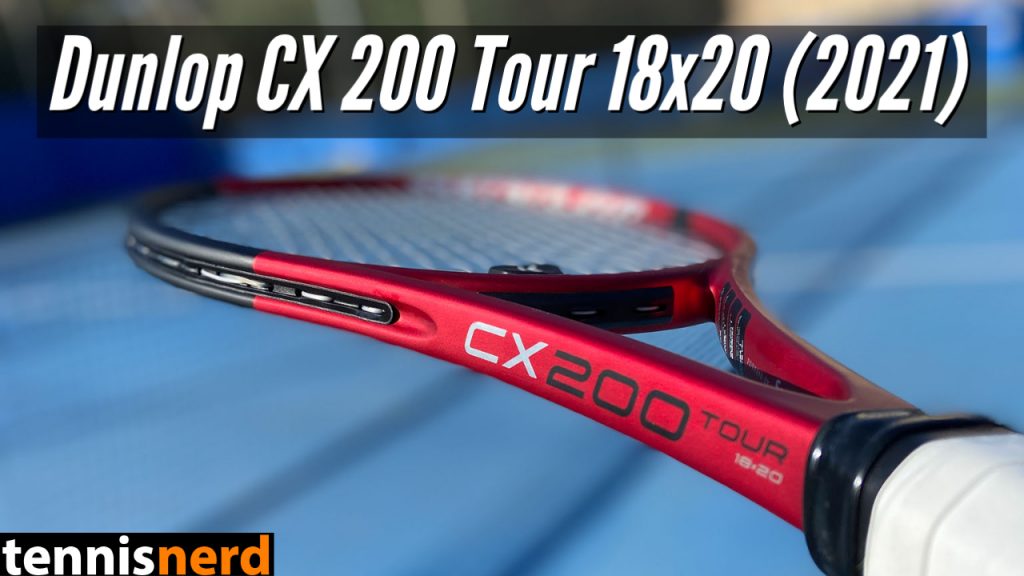 Can you still use a 95 sq inch racquet in 2021? Yes you can! If you like control and feel, this frame delivers. At first I didn't think it was much different from its predecessor, but the more I played with it, the more I liked it. It definitely has a slightly improved and plusher feel over the 2018 version.
Read and watch my Dunlop CX 200 Tour 18×20 review
Links to buy: Tennis Warehouse, Tennis Warehouse Europe and Tennis Only.
Well-Rounded Versatility
This is the category of racquets that will have the largest target audience. Defensive counter-punchers, attackers and serve&volley players can all find a solid choice among these sticks. They will suit players from 3.5 NTRP (4.0 UTR) or higher.
Wilson Blade 98 V8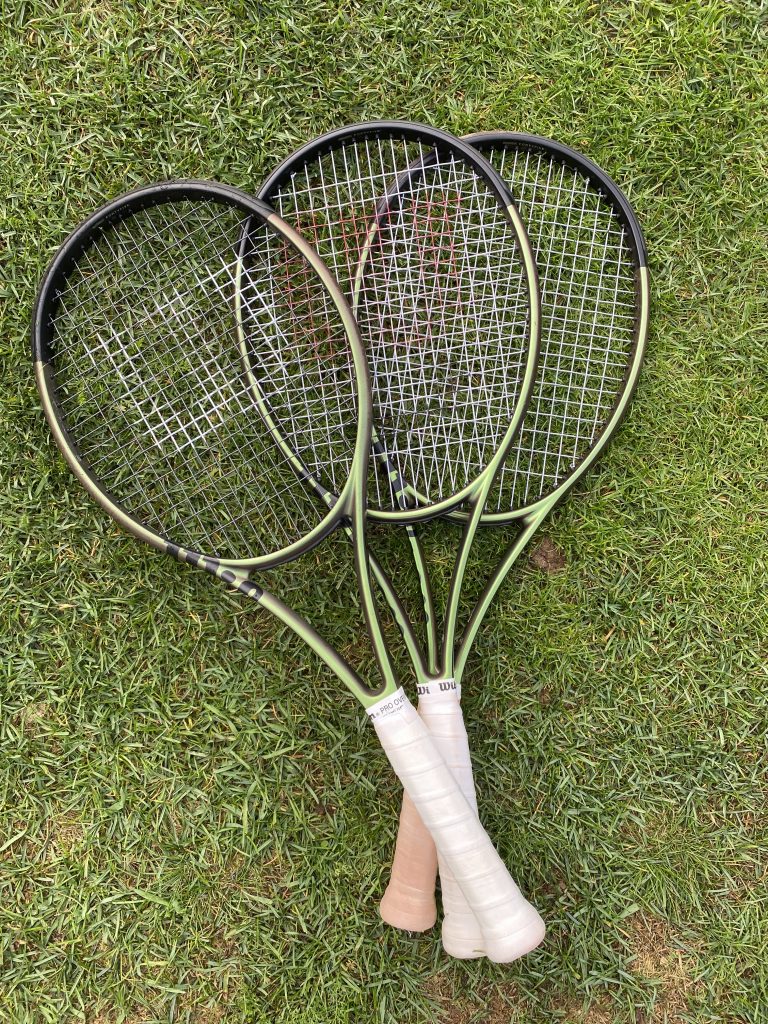 The new Blades took the tennis world by storm with their shiny chamelon design and impressive playability. They kept their plush feel and comfort, but lowered the swing weights to make the racquets more maneuverable, while retaining impressive stability. Both 16×19 and 18×20 versions are great options. The 16×19 is lighter to swing and more spin-friendly, while the 18×20 is more stable and precise.
Check out my Wilson Blade 98 V8 racquet review.
Links to buy: Tennis Warehouse, Tennis Warehouse Europe and Tennis Only.
HEAD Radical Pro and MP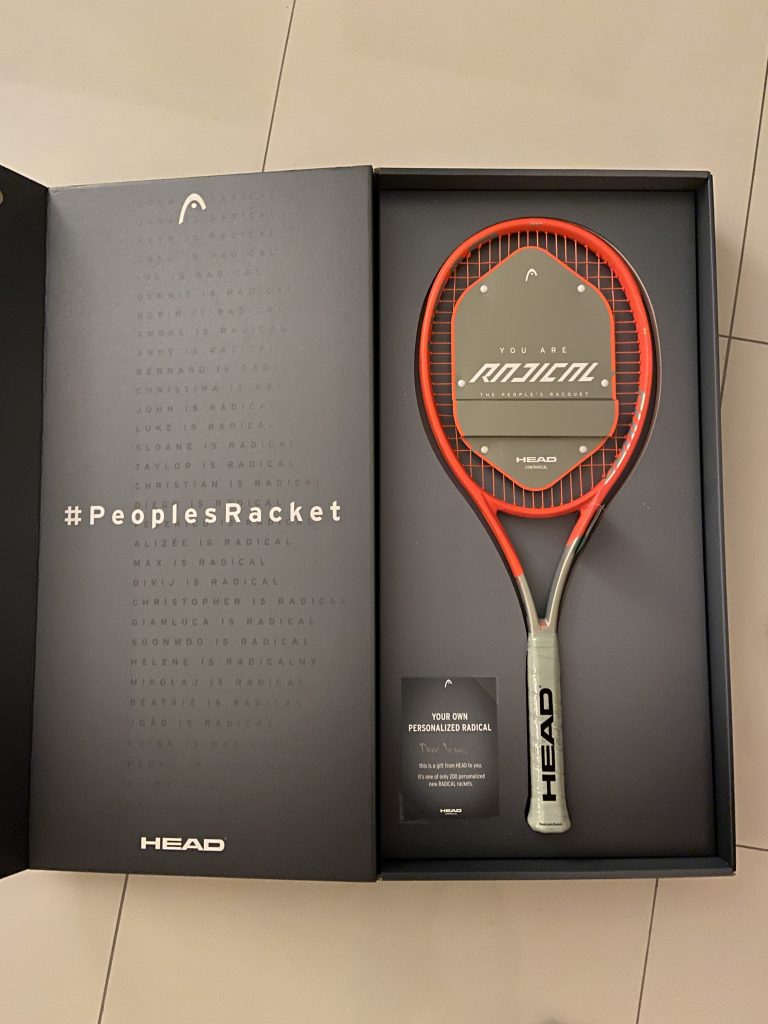 The new Radicals were one of the first releases of the year and quickly got a strong fan following, despite their slightly polarizing orange colorway (which made many tennis nerds hunt the Prototypes instead). I feel like the Pro and the MP play pretty closely, but prefer the heavier and more head-light Pro personally, but they are both suitable racquets for the versatile category. I think HEAD described the racquets as "the people's racquet" with the tagline "No shot you can't play" and I think this is actually apt for the playability of the new Radicals.
Check out my HEAD Radical review.
Links to buy: Tennis Warehouse, Tennis Warehouse Europe and Tennis Only.
Tecnifibre T-Rebound IGA 298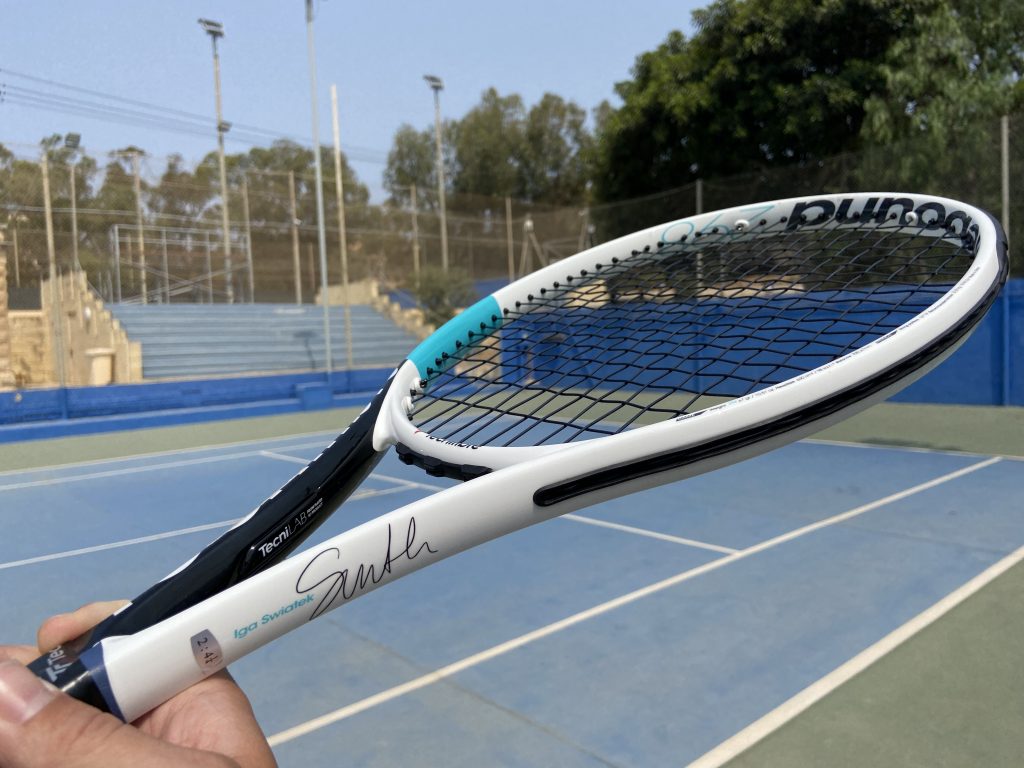 Iga Swiatek won the French Open in 2020 with a Prince, but then changed her racquet. One reason is that she got a sponsorship deal and a signature model with Tecnifibre, but the racquet is actually also a good one. I was surprised by the performance of the Iga signature and liked it from the first hit. Easy power for a 98 sq inch, but the high stiffness is not really felt thanks to the racquet being foam-filled.
Read/Watch my Tecnifibre IGA 298 review.
Links to buy: Tennis Warehouse, Tennis Warehouse Europe (on sale!) and Tennis Only.
I also want to mention the Solinco Whiteout 98 and the Prince Synergy, who are also excellents in the category with some good power and spin similar to the IGA. The Synergy is excellent for players who like higher swing weights.
Easy Power and Spin
This is the category for lower-level intermediate players and higher who wants the racquet to provide good power and spin.
Prince Ripstick 300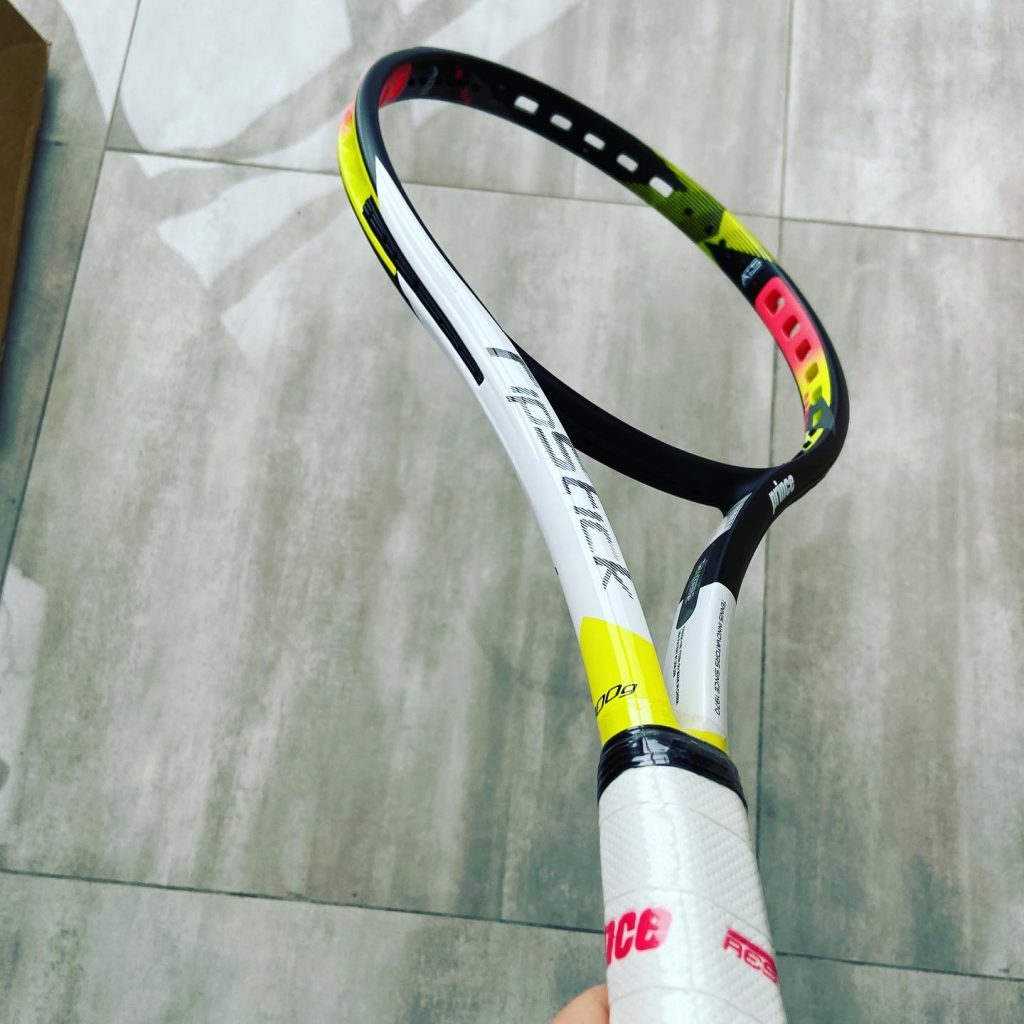 One of the most fun racquets of the year with its funky 80s design, aggressive o-ports and loads of power and spin without sacrificing too much comfort. This racquet doesn't really suit my game, but I still couldn't help loving the massive power/spin and creativity I felt while playing with it.
Check out my Prince Ripstick 300 review.
Links to buy: Tennis Warehouse, Tennis Warehouse Europe and Tennis Only.
Pacific X-Fast LT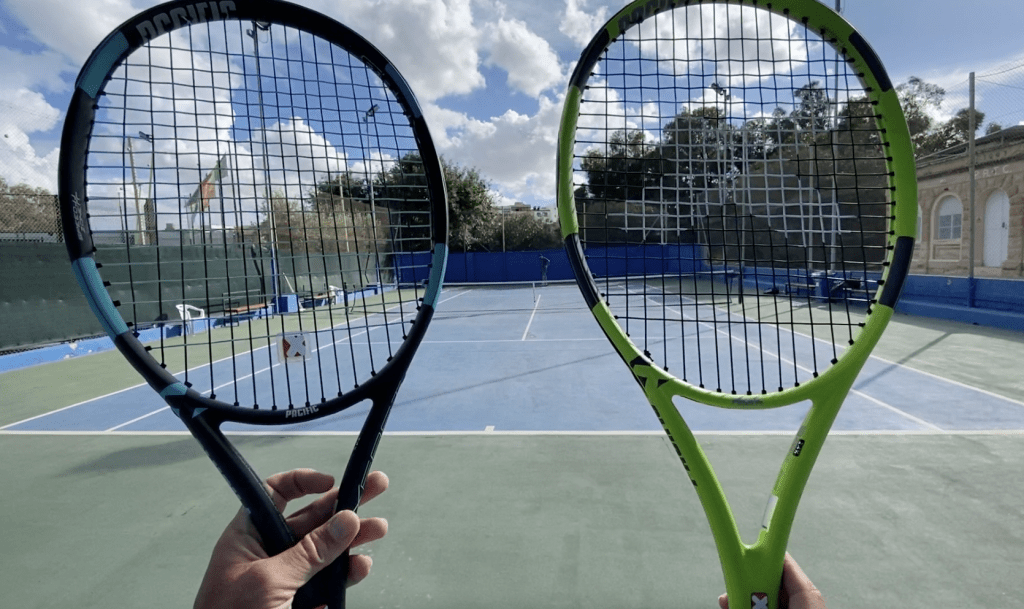 The Pacific X-fast LT offers nice feel, control and comfort for a powerful racquet that suits lower-level intermediates. I was particularly impressed by the connection to the ball with this racquet – it's rare in this category to be able to achieve such nice touch and feel.
Read/watch my Pacific X-Fast LT review.
Dunlop CX 400 Tour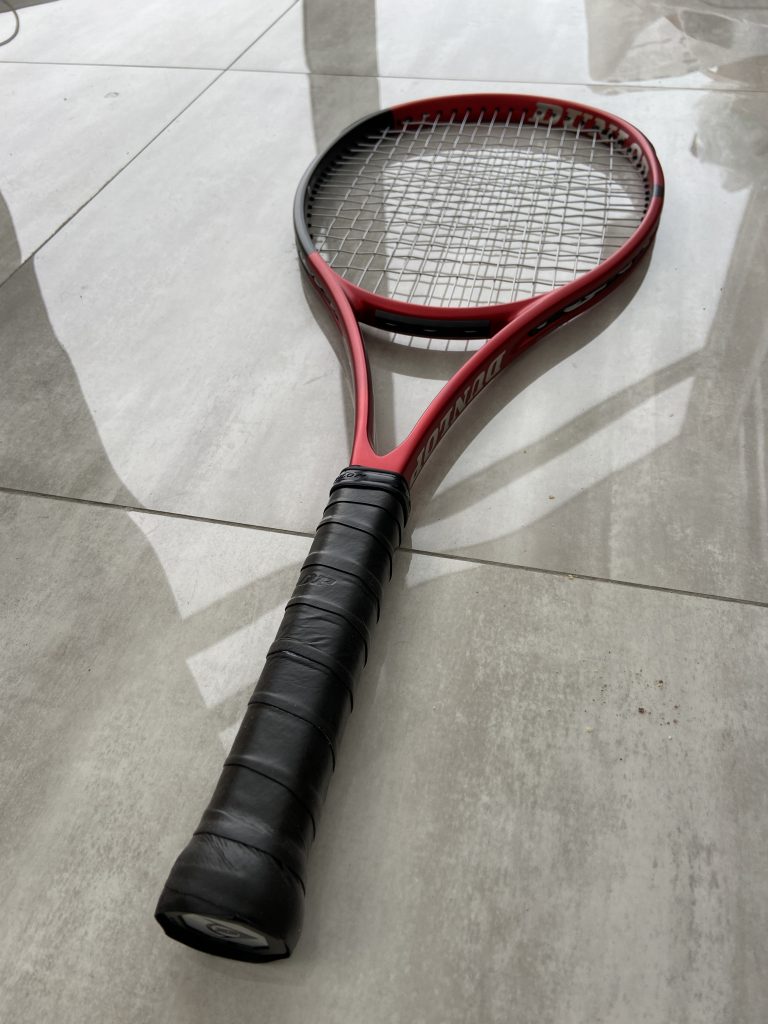 This racquet is easily overlooked at it belongs to the control line called CX, but actually offers nice level of power and spin. I prefer it from the Dunlop FX 500, which felt a little stiff for my taste. The feeling from the frame is good, it's comfortable for the stiffness rating and there is enough power and spin.
Check out my Dunlop CX 400 Tour review.
Links to buy: Tennis Warehouse, Tennis Warehouse Europe and Tennis Only.
I also want to mention the Wilson Pro Staff Six One 100. It's a racquet I also liked a lot, but in the end I felt it had a bit of a springy string bed to be a control racquet and not power and sweet spot enough to be a power/spin racquet. Still, I think there are plenty of players that can like that one.
Longer is better – Extended racquets
I also want to mention two excellent extended racquets (27.5 inches compares to the standard 27) that I reviewed in 2021. The extra length will give you more power and plow-through at the cost of maneuverability.
Angell K7 Cyan XL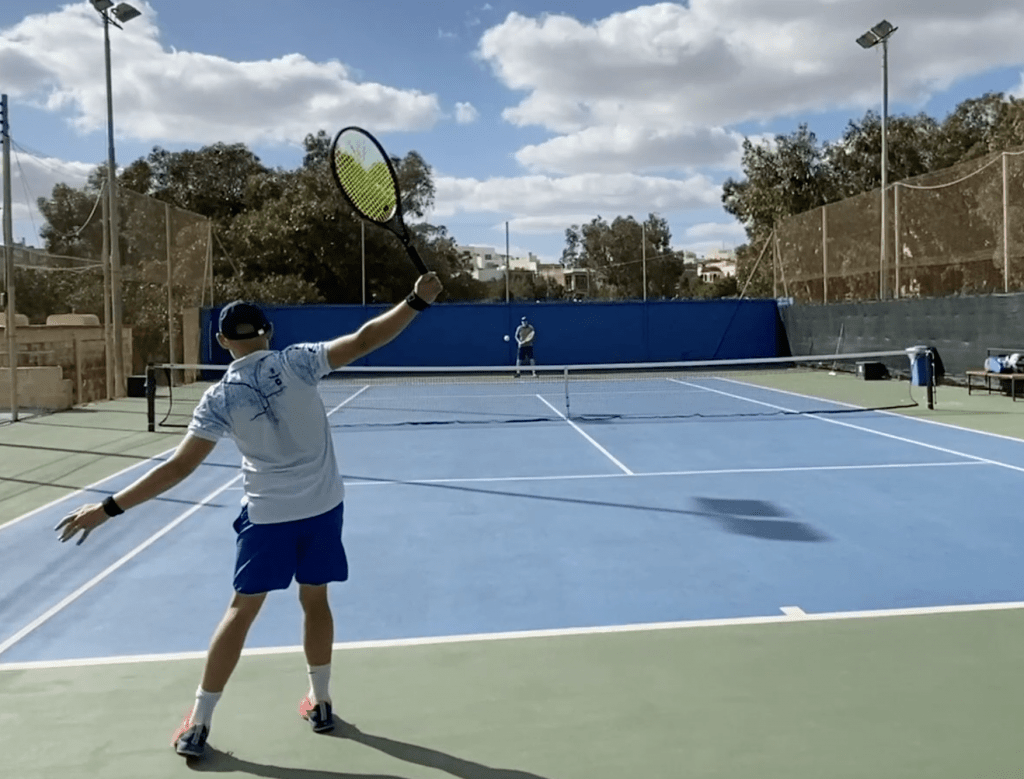 The K7 Cyan is also available in standard lenght, but I really enjoyed the extra power that the 0.5+ inches gave me. It is perhaps one of the racquets I played my best tennis with when I was on my game, but over time I just can't get used to extended racquets. If this is your cup of tea however, the Cyan XL is worth a spin!
Read/Watch my review of the Angell K7 Cyan XL here. Purchse it directly from Angell Tennis here.
Yonex VCORE 98+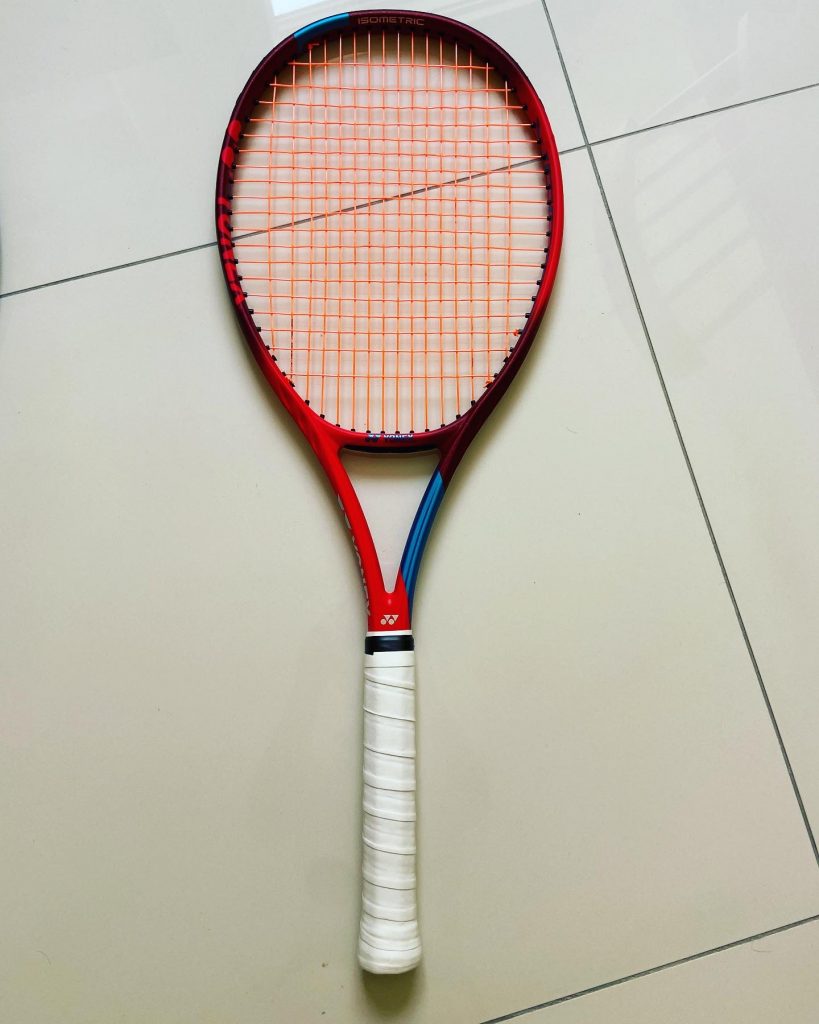 Yonex persists in creating 27.5 inch versions of their most popular racquets (Ezone and VCORE) and they are great options for players looking for more plow-through and stability. Their VCORE 98+ impressed with its maneuverability as well since the swing weight was just below 330 strung, which is rare for extended frames.
Check out review of the Yonex VCORE 98+ here
Links to buy: Tennis Warehouse and Tennis Only.
Bigger is better – Oversize racquets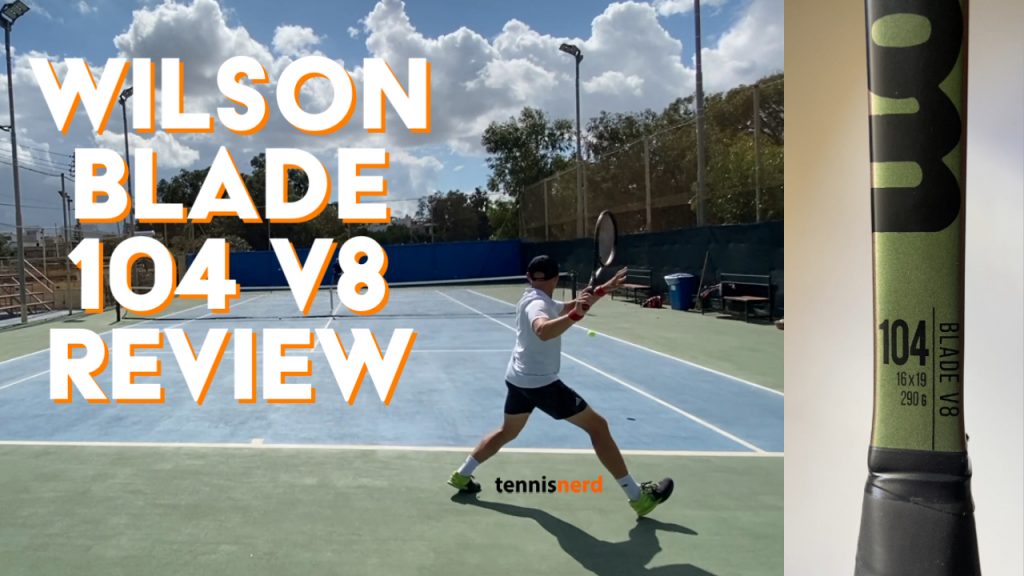 I didn't review many oversized racquets in 2021, but the one I did impressed me enough to want to mention it.
The Wilson Blade V8 104 is an excellent choice for lower level intermediate players who want easy power and spin and a large sweet spot. The comfort is above average, it offers good stability for its weight class and surprisingly good feel for an oversized racquet.
Read/watch my review of the Wilson Blade V8 104 here.
Links to buy: Tennis Warehouse, Tennis Warehouse Europe and Tennis Only.
Comfort is king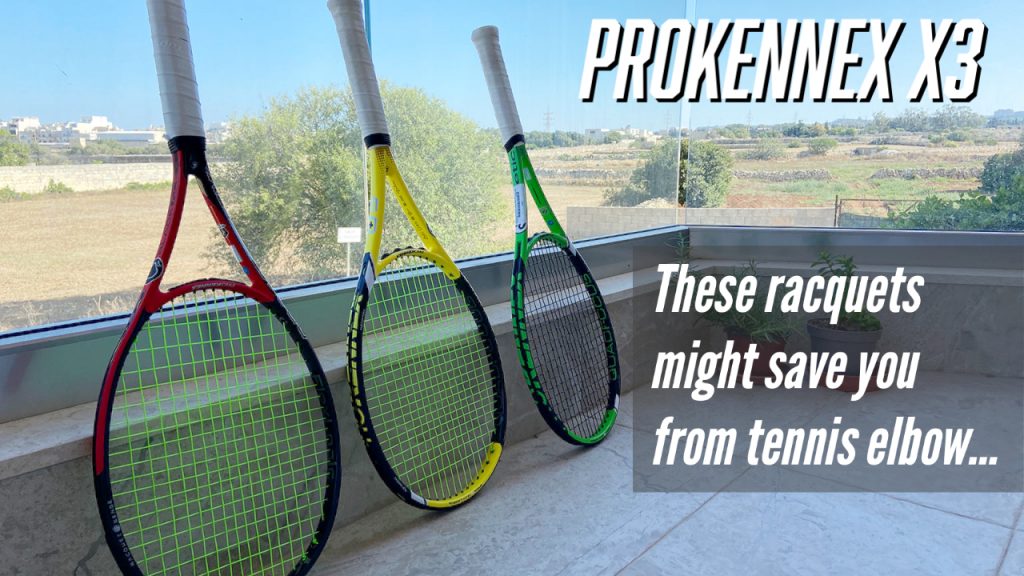 If you're suffering from, or have a history of, tennis elbow and other tennis-related arm issues, check out ProKennex racquets as their Kinetic tech is the leading in the category arm-friendly tennis racquets.
I have reviewed a few of ProKennex racquets here.
Kudos for Creativity
Last but not least I want to give Prince some props. In a year where you saw many design updates, paint jobs and limited edition versions of already existing racquets, Prince went the other way with a couple of bold releases. Their most recent racquets surely "think outside the box". The twisted shaft of the Twistpower, the extreme and funky design of the Ripstick, the 18×18 pattern of the Synergy and the bonkers Transformers design of the Vortex. They might not have a clear idea around racquet silos and lines, but they do push the envlope when it comes to thinking differently and still produce excellent racquets.
To summarize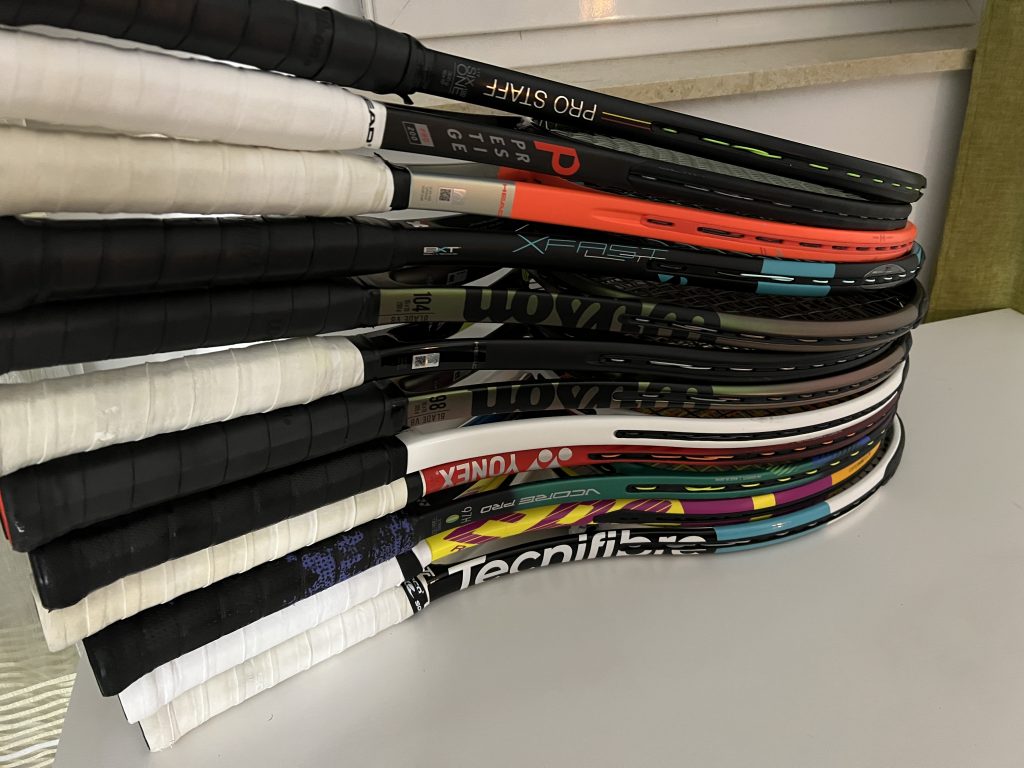 Like I'm sure you understand, it's hard to pick out the best racquets of all the racquets I test in year. But I tried my best to create easy-to-understand categories and suitable selections within those categories. In general, I would say the quality of racquets have improved in the last two years and there are less stiff and board-like frames coming out these days, which is a good thing for the consumer.
Still, it's difficult to make a choice of what racquet might work for you. For 2022, I will bring out more videos on the topic on my video channel, an in-depth online course and an e-book. I will also bring back the Tennisnerd consultation in some form. My mission is simply to help more players find the right gear for them.
I hope you found this list useful. Thanks for reading and watching. If you want to support my work, please consider joining my Patreon page, where you get more content and a messaging function for only a few bucks. You can also help by buying something from my affiliates below.
Affiliates
Every purchase from any of these links sends a small commission to Tennisnerd. Thanks!