I had a session recently where I tested many brands. This is what you need to know about racquet brands in one minute.
What you need to know about racquet brands
Let's start these quick-fire descriptions with the main bestselling brands, move on to the second tier, and then to relatively unknown ones. If you want to check out the bigger brands and support Tennisnerd, please use our affiliate links to Tennis Warehouse, Tennis Warehouse Europe and Tennis Only.
HEAD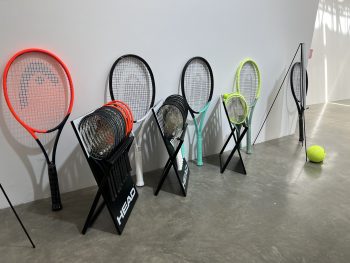 HEAD is a brand with a rich history and loads of options to choose from. The focus is on control and feel. There is a lot of history in lines like the Prestige and the Radical, but the Speed is the most balanced and popular choice.
Key active ambassadors: Novak Djokovic, Andrey Rublev, Coco Gauff, Krejcikova. Get more info about HEAD tennis racquets here.
Babolat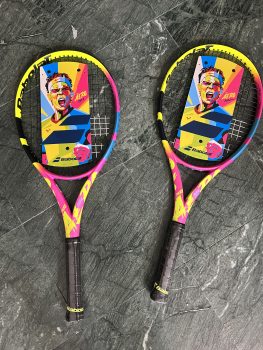 Babolat is famous for power and spin and offers a very direct selection. Pure Aero for Spin, Pure Drive for power, Pure Strike for control. The racquets have a firm feel and good power, and it is difficult not to be seduced by the playability. Key ambassadors: Rafa Nadal, Carlos Alcaraz, Sofia Kenin, Garbina Muguruza, etc. Get more info about Babolat tennis racquets.
Wilson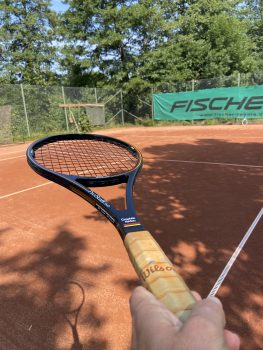 Wilson has historically two key lines focused on the control in the Pro Staff and the Blade. The Blade being slightly more forgiving. And the Clash is all about comfort for players with tennis elbow. Key ambassadors: Roger Federer, Aryna Sabalenka, Grigor Dimitrov, and Petra Kvitova. Get more info about Wilson tennis racquets.
Yonex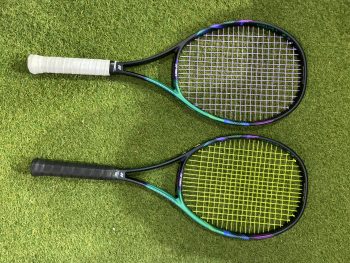 Yonex, like Babolat, a very direct selection. VCORE for spin, Ezone for power, Vcore Pro for control. Yonex do the biggest updates to their racquets and offers the highest level of quality control of the main brands. Lately, they have been focused on dampening and a softer feel, which is reflected in recent lineups. Key ambassadors: Nick Kyrgios, Stan Wawrinka, Naomi Osaka and Elena Rybakina.
Tecnifibre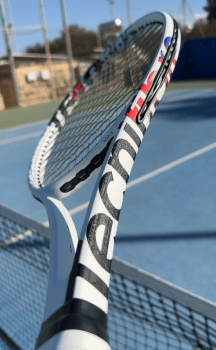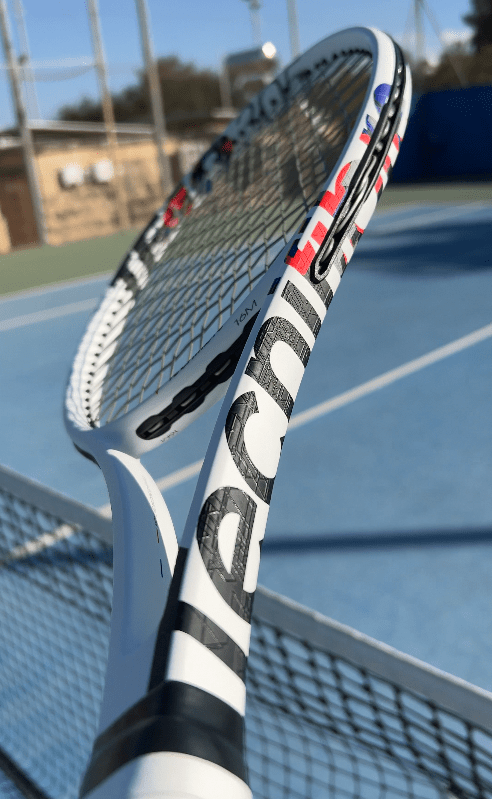 Tecnifibre is a growing brand focusing on more controlled and stylish racquets with foam filling like the TF40 and the Tfight line. The foam filling dampens vibrations and creates a solid feel. They are working on the power/spin selection with the TF-X1 but haven't quite cracked that part of the market yet. Key ambassadors: Daniil Medvedev, Iga Swiatek.
Prince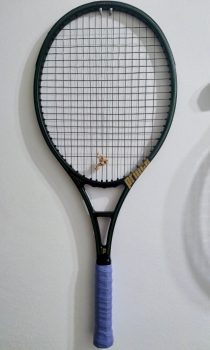 Prince is an iconic brand with legendary players and racquets. Sadly, they have fallen out of the spotlight in recent years. This does not mean they don't have excellent racquets like the Prince Phantom or Tour series. Prince historically offers excellent feel and comfort in their racquets and have stayed true to that heritage over the years. Ambassadors: John Isner.
Dunlop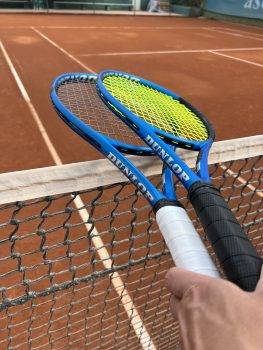 Dunlop have a long history of racquets and like Babolat and Yonex, they do three main lines with FX for power, SX for spin and CX for control. They are a little bit of a "background brand" to the top sellers these days but create excellent racquets. They have signed some young talent with Alexei Popyrin, Jack Draper, Michael Mmoh and Miomir Kecmanovic. Learn more about Dunlop tennis racquets.
Volkl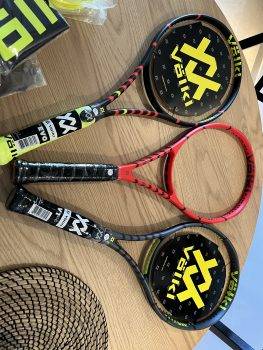 Volkl is a brand with a strong history you don't often see on the tour anymore. The feel has traditionally been softer with more flex, but recent racquets offer more power with a stiffer feel. They don't have any high-ranked ambassadors currently but are working on talented junior players. Get to know more about Volkl tennis racquets.
ProKennex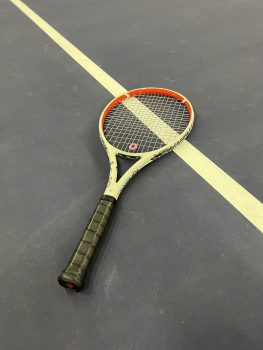 ProKennex are the kings of dampening with their innovative Kinetic system where micro beads move around inside the racquet towards the impact zone. The idea is to dampen shock. If you shake the racquets, they rattle a bit, but you don't notice that when you play. Ambassador Andreas Seppi (now retired). Learn more about ProKennex tennis racquets.
Pacific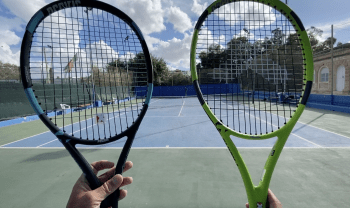 Pacific used to be called Fisher and then had players like Kafelnikov and Stich, to name two. Since Pacific took over, they mainly had Marcos Baghdatis as an ambassador. But they still produce excellent racquets with good feel and control. I reviewed the Pacific XFast LT highly here and they also have the excellent Pacific Xfast Pro 97.
Solinco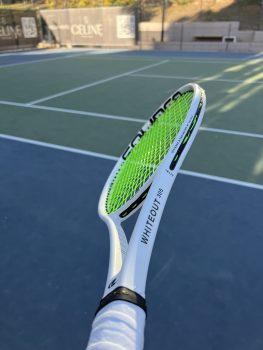 Solinco made their name by making strings but is now also getting into racquets more seriously with the Blackout for power and the Whiteout for control. Foam-filled and solid racquets that are starting to develop a following.
Angell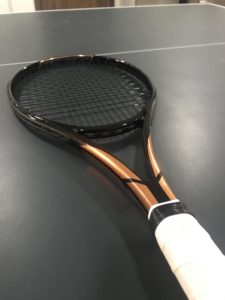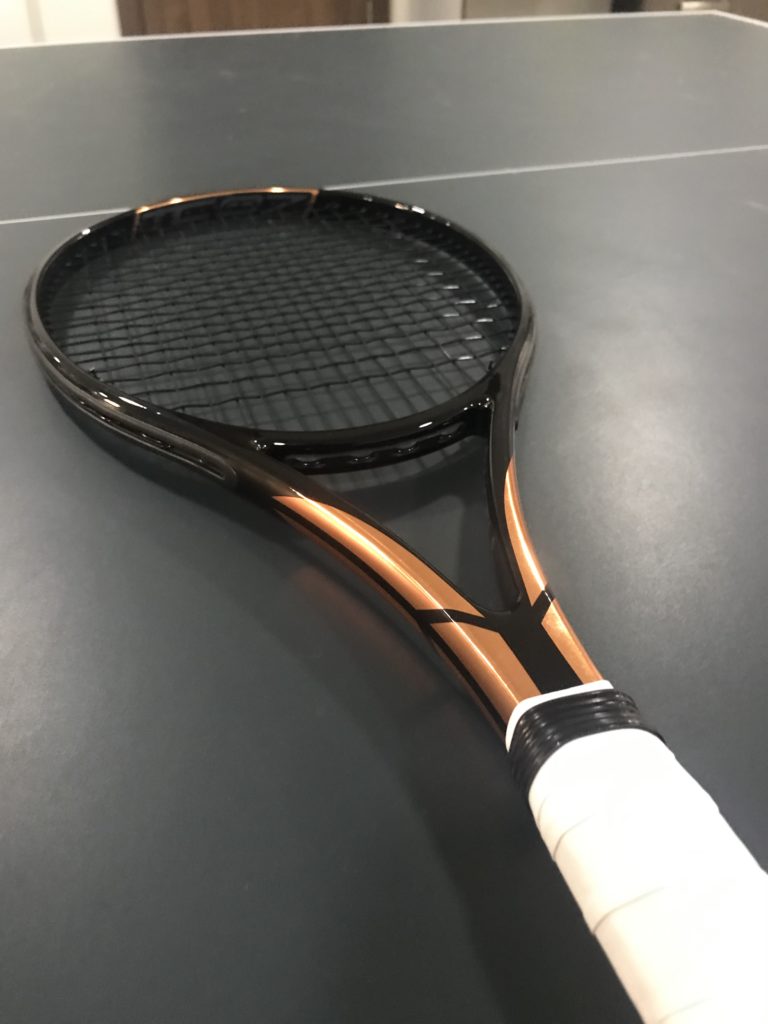 Angell is run by Paul Angell, who used to work for Dunlop for many years. He creates well-dampened, foam-filled racquets where you can choose the specifications. Learn more about Angell tennis racquets here.
Furi
Furi is an exciting startup from New York trying to bring street vibes to tennis. Their products are impressive for such a small brand, but their operation is still small, so products might sell out quickly. I did a podcast with their founder Erick Mathelier and have reviewed the Furi Arma Pro 98 and Furi Arma Pro.
Heysil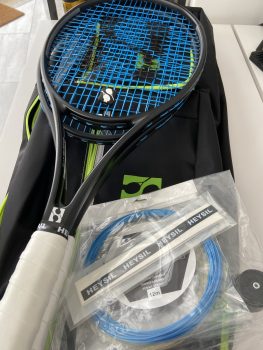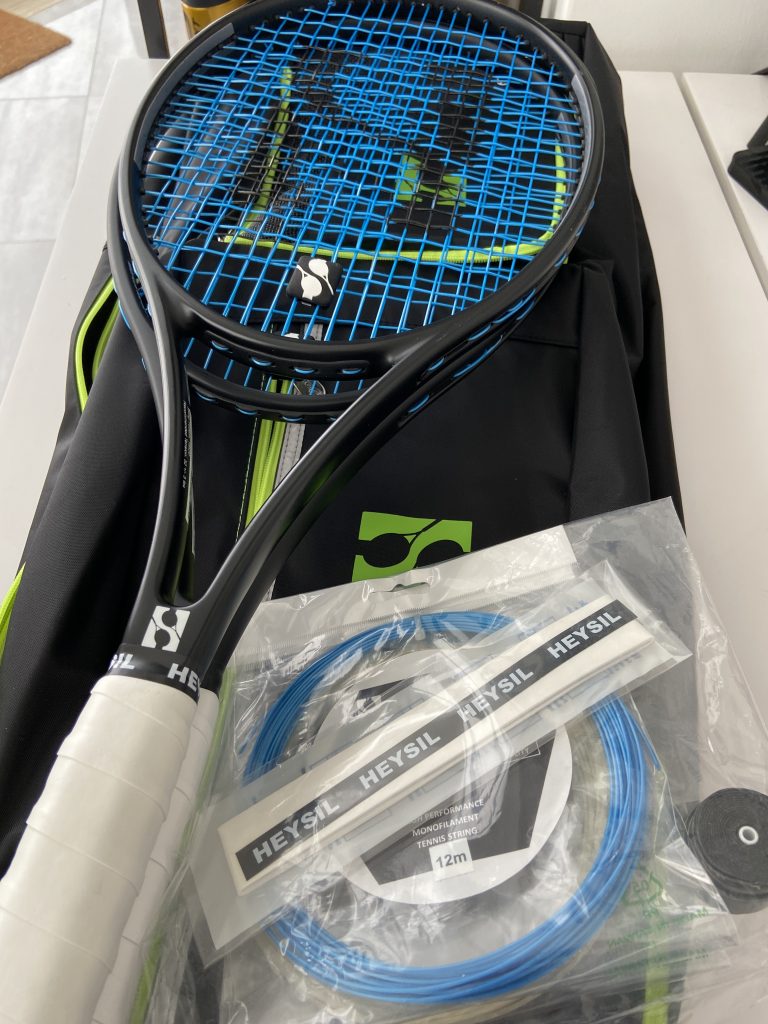 Heysil creates raw racquets without fancy tech that takes you back in a good way to the racquets of the 90s. The 100 is like a more low-powered Pure Drive and the 98 plays like an older Blade 98. I have reviewed the first generation of Heysil racquets here.
Tenx Pro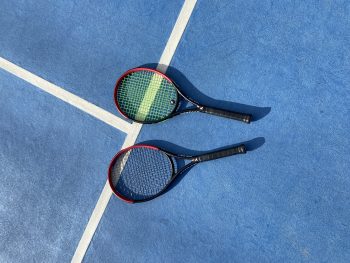 TenX Pro is a small operation in Australia. They have one line for spin and power called Xstrike and one for control and feel called Xcalibre. And like the brands above, they also develop their own strings.