Georgia is not a country famous for their tennis players, but they have some hope in 24-year-old Nikoloz Bashilashvili who qualified for his first ATP Tour final in Memphis. He ended up losing to Ryan Harrison in straight sets, but it was still a valuable trip for the #67 ranked Bashilashvili. But we're not here to talk about travel, but about what racquet he's swinging.
Well, I'm going to be honest and say I don't know for sure. Bashilashvili started out with Wilson, played Prince only a few years ago and racquetholics have speculated about him using a TGT 312.1 which is a Head Prestige Rev Pro
pro stock (93 inch, 16×19 and quite flexible), but looking at this picture you can see that the string pattern is 18×20 and it does look more like a 95-inch frame (although eyes can of course deceive you).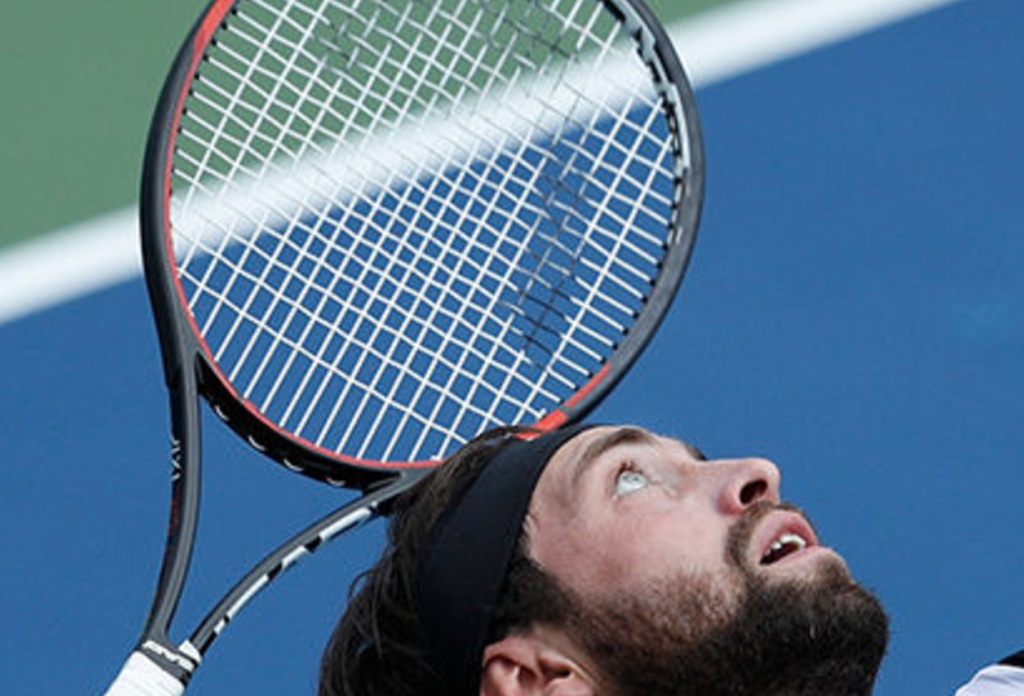 My guess would be that he uses the famous Head Pro Tour 630 / Head PT57A, but it doesn't really look like that from this picture so maybe it's the popular Djokovic pro stock mould PT113B, which is based on an old model called Head Ti/iRadical from early 2000.
I'm also intrigued by Balashvili's white strings. Not many brands produce white strings. Can it be a set of Wilson Revolve
? Please come up with your best guesses in the comment field dear tennis nerds!
What I do know is that Bashilashvili is sponsored by the same clothing brand as Fabio Fognini – Hydrogen. The skull-infested Italian brand also sponsors Jan-Lennard Struff and Simone Bolelli.