I often get e-mails about racquets and strings and other various tennis things. I thought I'd share a recent one about pro stock racquets.
"Recently I'm very interested in the topic of professional racquets. Unfortunately, the information I get is more like speculation and rumours. Here are my questions:"
1) Do all racquets – retail, professional – have their own production code?
Yes, all racquets have some kind of production code. Both retail and professional. All racquets are pretty much made for commercial purposes to start off. Pro stocks are normally just variations of a retail frame to personalize it to a certain players' liking. If we take one of the most famous examples: Andy Murray enjoyed the feel of the HEAD Pro Tour 630 (pro stock code PT57A) but wanted a more open string pattern, hence HEAD created the PT57A2 for him. I don't know any other players who use this pattern with the PT57A, but I'm sure there are a few. I do know that HEAD wants to stop the production of the PT57A, but a few stubborn pro's still crave that uniquely flexy feel.
If we take HEAD as an example, one of their most popular pro stock racquets is the TGT 293.2 which is basically the pro stock mold of the HEAD IG Prestige MP
. So they produce the hairpin for the player (weighs around 300 grams) and then they will add weight to, a customized grip shape etc to make sure the racquet fits the player like a glove. If you buy the HEAD IG Prestige MP in the shops, you'll get it with the weight already added, making it perfect for some, too heavy for others and too light for a few recreational players. This is simply a task for the racquet company to find a spec that will fit the racquet and the player demographic well and most of the time they do a pretty good job at it in my opinion. The HEAD IG Prestige MP was 320 grams unstrung and could be played as is or with some lead tape and a leather grip. A pro would be fine using this retail racquet in a tournament, but they want all their racquets matched to the same spec and that's what HEAD or a racquet customizing company like P1 does for them.
There is more mystery around some other pro stocks. For example Novak Djokovic's racquet which has the code PT113B. What is underneath the paint? Some say it's some form of Radical, either the Ti Radical or the HEAD LM Radical Tour that he used to play with (2005).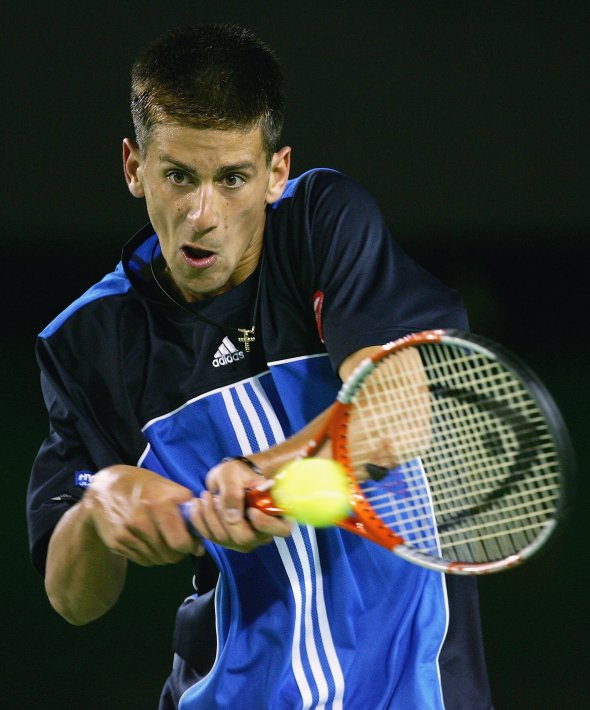 2) Is it a rule that each racquet brand has several versions – one retail and several different professional? And what are the main differences between professional and retail versions? Material, dimensions, stiffness of the frame? Something else? Or are they the same, except that pro stock frames are "empty" inside?
There are some pro stock molds that have so far never been available in retail form. One example is Wilson H22 (their imitation of the HEAD Radical line), but mostly a pro stock is used a "stripped-down" form of a retail racquet. With stripped down I mean ready for customization by a racquet tech. There is no secret material in pro stock tennis racquets. They don't get technically better racquets, they're just "empty inside" and then a racquet tech potentially adds silicone or foam in the handle, customizes the grip shape, and adds lead tape to it. This is nothing you can't do yourself so no real magic involved.
Talking about available pro stock racquets – as you know Wilson finally launched the H19 (imitation of HEAD Prestige) in a retail version called the Wilson Ultra Tour).
3) This question is off topic.
I read somewhere: "….Kuerten's strike technique is more RADICAL …." What does this word mean? Could you please explain to me what is meant by the term RADICAL?
I don't know if "Radical" is a way to describe Guga Kuerten's technique, but his forehand was definitely more modern than most players when he broke through. He put lots of spin on the ball and was the first top player to really use polyester strings (Luxilon Big Banger
). Personally, I enjoyed watching his fantastic one-handed backhand more than his forehand!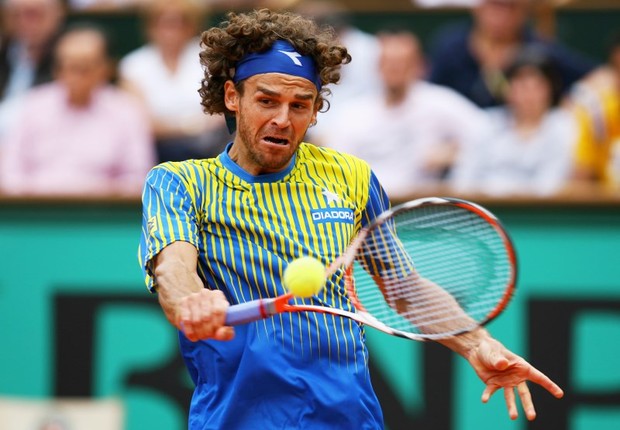 Do you have a question about tennis racquets? It might become a post! Just comment below.
***
Do you like Tennisnerd? Don't miss a word or video by stalking us on social media. Every like and follow is appreciated!

YouTube
Instagram
Twitter
Facebook Page
Racquet buying guides
Here is a great racquet buying guide to get you started.
What tennis racquet should I buy?
Top tennis racquets to buy right now
The Gear of the Year 2016
Tennis racquets for juniors
Tennis racquets for kids
Buy tennis gear
EU
Racquet Depot
Pro Direct Tennis