I've been play-testing several racquets from both Wilson and HEAD lately and I've drawn up a few conclusions and thoughts I want to share with you.
First of all, there are a LOT of racquets to choose from on the market today. There is a simply a mind-boggling number of racquets that are within the same range of specs, even from one provider. If you just look at the assortment I was testing from HEAD, there are so many racquets that weigh around 300 grams unstrung, have a 16/19 string pattern, a 22/23 mm beam and a stiffness around 68 (strung) that it's hard to keep track. The HEAD models in my bag all featured: "MP", "S", "Lite" and then there was two "Pro" racquet as well. Yet it seems to be very subtle differences between all these racquets, mostly it's just based on weight and that gets a little boring since you can add weight yourself with lead tape.
There were mainly three racquets I enjoyed playing with of the current HEAD line: the HEAD Graphene Touch Extreme MP
, the HEAD Graphene Touch Speed Pro
and the HEAD Graphene XT Prestige Rev Pro
(slightly older).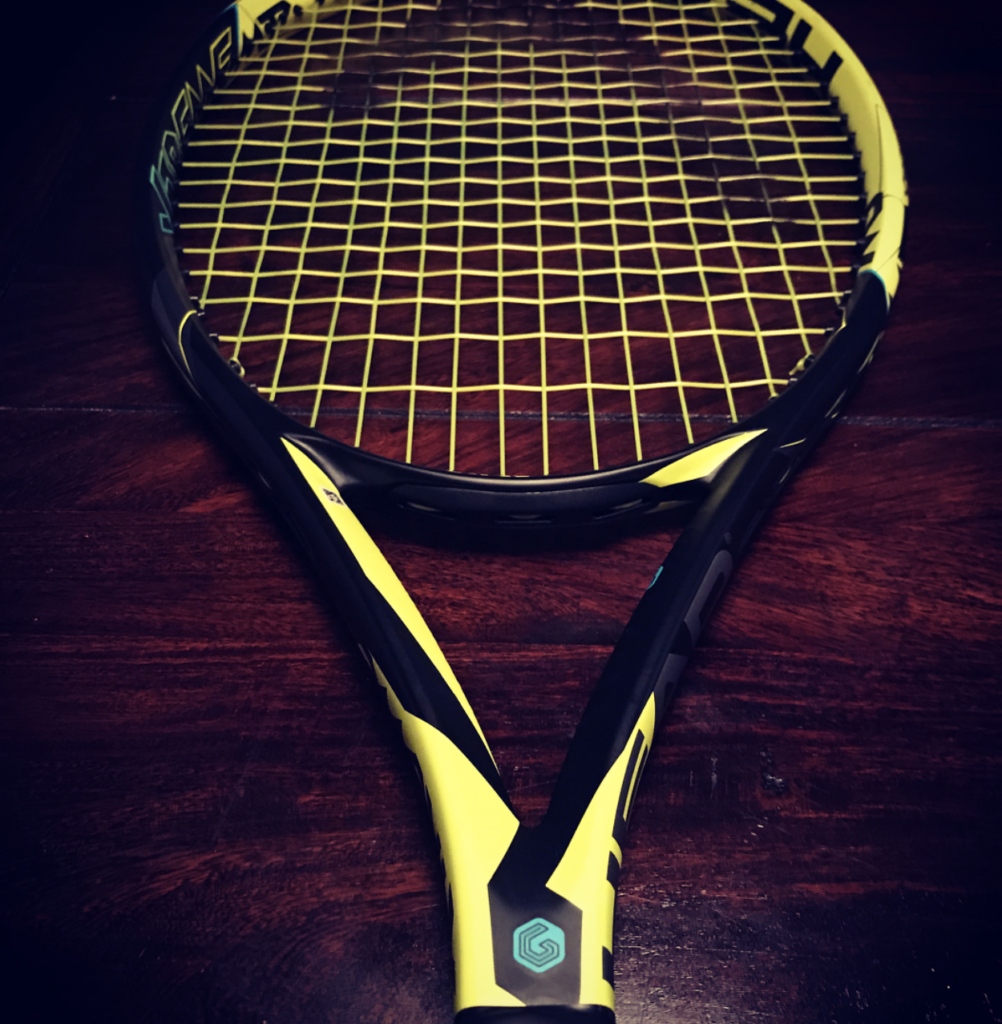 My likes and issues with the Graphene Touch Extreme MP was highlighted in the review, it was nice to hit with, but after 90 minutes I felt some arm discomfort and I don't have a history of arm problems. Even if I play my best tennis with a racquet, my health will always take the driver's seat so a racquet contributing to the risk of injury will never be my go-to-racquet. This is so important I made it into a block quote:
Even if I play my best tennis with a racquet, my health will always take the driver's seat so a racquet contributing to the risk of injury will never be my main stick.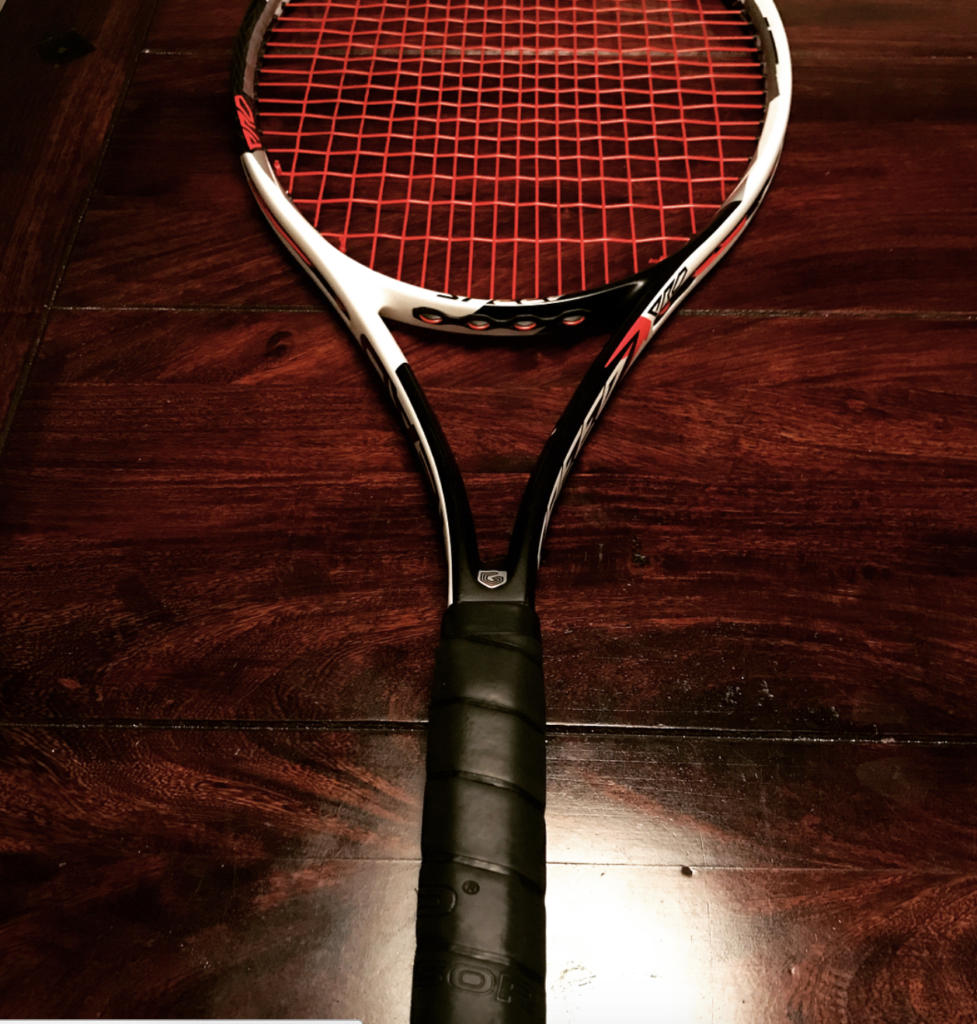 The HEAD Graphene Touch Speed Pro was a more comfortable ride and actually quite a nice racquet to hit with. It wasn't as disconnected as I had feared, but it lacked stability, even with some strips of lead at 3 and 9. It swung quite quickly through the air though and I didn't have any problems generating power and spin with it. On slices and volleys however I needed more heft. I would have loved to see more racquets in the 320-325 gram category in general.
Here is a video of a few points played with the HEAD Graphene Touch Speed Pro:
The HEAD Graphene XT Rev Pro is a bit of a different animal than the above-mentioned modern racquets. It is nice to see a 93 sq inch racquet on the market today and with a 16×19 string pattern, a 20 mm beam and an RA rating of 59, the specs are inspiring for a fan of more traditional racquets. However, it is way too light to fit with the rest of the specs at only 300 grams unstrung! This racquet needs at least 340 grams strung weight to be successful and if you lead it up at that weight or more and put a hybrid string on it – it is a nice stick! But many people that buy these racquets have no idea about customization or lead tape and will play the racquet at stock spec which, to be honest, is quite ridiculous.
The racquet companies have really moved away from stock weight racquets of 320-330 grams and compensated with stiffness, but I really think a lot of tennis players would benefit from a slightly heavier and more flexible racquets which is why I usually end up with older racquet models myself. I'm currently playing the HEAD Liquidmetal Radical Tour, but I'm torn between buying a couple Angell TC 97 Custom or the new Wilson Ultra Tour. Both are amazing racquets that will fit a lot of players (click the names for my review).
Here's a clip of my friend Mattias and I dishing it out. He's playing great with the Angell TC 97 Custom, while I'm playing not so great with my HEAD Liquidmetal Radical Tour, but I'm not blaming the racquet (right now!).
What is the take-out from this rambling on new HEAD racquets? Well, a few things:
There are two many racquets models on the market which is confusing for the consumer.
The racquets that are available are all so close in specs that it's even MORE confusing for the consumer.
There are not enough heavy, flexible frames on the market, but I'm a 100% sure there is enough interest for them. This is also what HEAD was known for in the past and it's sad that they have completely deviated from classic control racquets.
What do you think of the new line-up of tennis racquets from HEAD? And do you know the differences in all the different models of S, Lite, MP, and Pro?
Racquet buying guides
Here is a great racquet buying guide to get you started.
What tennis racquet should I buy?
Top tennis racquets to buy right now
The Gear of the Year 2016
Tennis racquets for juniors
Tennis racquets for kids
Buy the HEAD Graphene Touch racquets and other tennis gear.
EU
Racquet Depot
Pro Direct Tennis