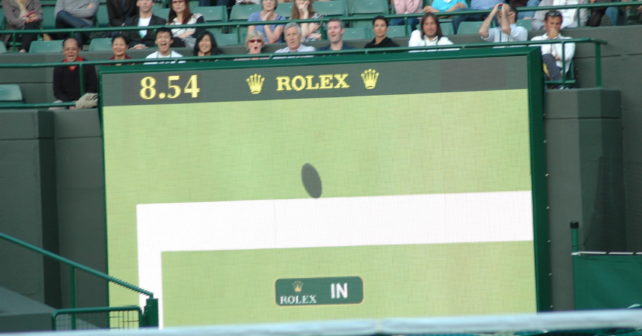 I am happy to publish a guest post from Cyrus Sethna and Nihal Daswani who were participants at the Australian Open "AO to AI Hackathon". It deals with how data affects and can affect tennis in the future.
The 80's saw arguably some of the best years of tennis on record. Be it the epic Borg-McEnroe final at Wimbledon, the Edberg-Becker rivalry, the countless battles between Navratilova & Evert, or a new era of hard work & regimental tennis brought about by Lendl. On the other side of the net, the same decade saw the advent of the VCR, the Walkman, the CD, but perhaps most importantly, the 'Personal Computer' by IBM. Now, you're probably wondering why these seemingly unrelated facts have been penned down together? But it wasn't so unrelated in the 90's when IBM became the official supplier of Information Technology to Wimbledon, with their 'Slamtracker' stats continuing till date.
Fast forward 30 years and the use of Artificial Intelligence (AI) in sport has become common practice. In tennis, Hawkeye technology has been revolutionary. The triangular shaped cameras on the court are able to capture the ball in 3D rendering and the player in 2D rendering. This results in the pinpoint and instant accuracy that we have been witness to over the past 10 years.
0-0: The game ahead
With the vast amount of data that is generated in every tournament, it is easy to build a generic data profile for tennis players and predict, with relative certainty, the probability of a winner, unforced error and forced error based on certain variables such as speed, net clearance, distance from side lines and type of shot (with less than a five percent error margin!).
In fact, earlier this year the Australian Open announced 'From AO to AI', a hackathon, which would search for the best model to accurately predict the outcome of the next point. While this turned out to be extremely exciting, its limitation and that of technology in tennis in general, thus far, has been its use for retrospective analysis or in the prediction of static outcomes, that are 'unchangeable'. In no case is there active assistance in improving the quality of the game with dynamic models of alternative outcomes. i.e. where players can actually use data to be in increased control of the game. And we're not talking about first serve percentages and errors on the backhand or forehand. This goes far beyond that!
40-30: What could be done
Knowing the potential outcomes and the opponents' vulnerabilities would provide a competitive edge for a player and could be the final piece of the puzzle for tennis – a customised player data profile and one for his/her opponent as well. This would enable the generation of match-specific scenarios based on detailed historical data – of the player, his opponent, their previous meetings, their current form and tournament conditions.
Deuce: What can go wrong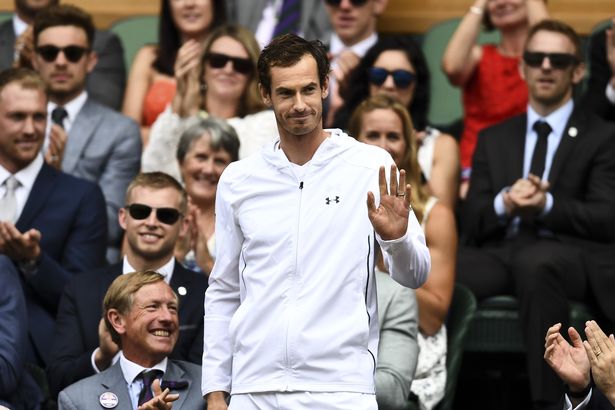 Today, tennis has evolved from a physical sport to a game of confidence, tenacity and endurance. The sheer number of people on a Top 10 player's team is an indication of the diverse elements that encompass a win – a coach, a physical therapist, a fitness trainer, a psychiatrist and even a chef! If you add a data analyst to this, the cold hard numbers could simply jumble up a player's brain even more (God help Sir Andy Murray's data guy!)
Advantage: How customised data analytics could fit in
But the reality is that the finest of margins are determining the outcome of matches. With today's technology, the use of data points can be highlighted by a data analyst in ways that even a top tennis coach couldn't fathom. Now imagine a great player who is backed by a great coach, who has his own 'coach' that is feeding him data analyses & trends to formulate and communicate match-winning game plans!
Game, Set & Match?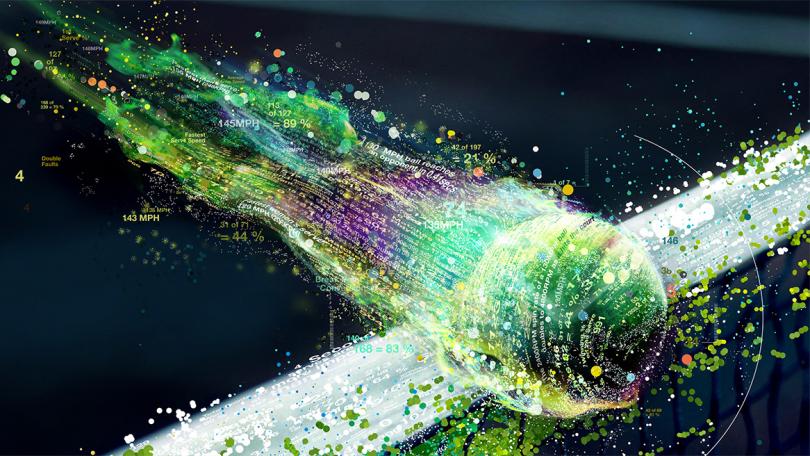 Years ago, analysts coined the 'Butterfy Effect' – how a tornado in the United States could be the result of a butterfly in Japan flapping its wings. These same analysts have the potential to make small changes in match strategy that could result in a player being a force to reckon with on court. And for a player, walking onto court with his own innate game sense, backed with data-driven strategies, will inspire confidence like nothing else! What do you think?
Written by:
Cyrus Sethna & Nihal Daswani
(Participiants at the AO to AI Hackathon)
Let us turn the question over to you, dear readers. Should top players add a data analyst to their team? Please comment below!