I'm going through all the reviews I've done in 2021 and it's quite a list. What are the best racquets of the year?
Let's have a look at the list of racquets I've reviewed in 2021 to give us a better idea of what are the best racquets of the year.
Racquets I've reviewed in 2021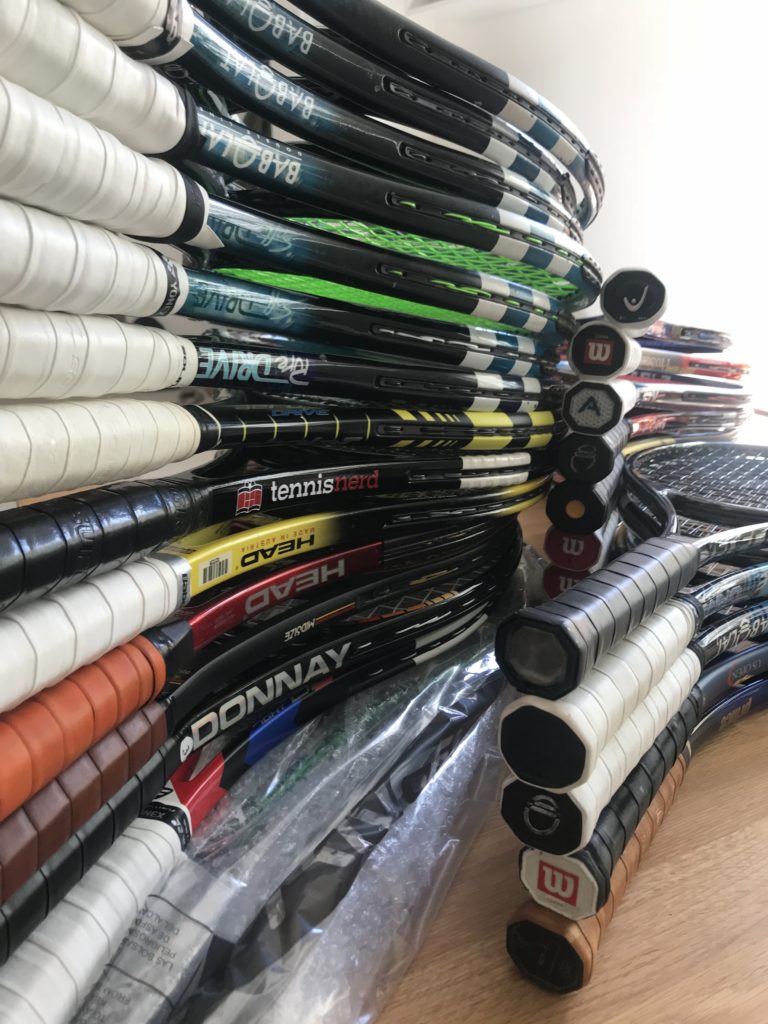 Angell K7 Lime and Cyan XL
Babolat Pure Drive Tour
Dunlop CX 200 Tour
Dunlop CX 400 Tour
Dunlop CX 200
HEAD Boom MP (prototype)
HEAD Boom Pro
HEAD Gravity Racquets paint job
HEAD Prestige Racquets 2021 (Pro, Tour, MP and MP L)
HEAD Extreme Tour and MP NITE
HEAD Speed MP and Pro
Pacific X-Fast LT
Pacific X-Fast ULT
Prince Phantom 100G LB
Prince CTS Synergy DB 26
Prince Vortex 310
Prince Textreme Tour O3 290 Tattoo
Prince Synergy 98
Prince Ripstick 300 and 280
Prince Twistpower X100
ProKennex Ki Q+5X
ProKennex Ki Q+5 300
ProKennex Ki Q+5 Pro
ProKennex Ki Black Ace Pro 305
Solinco Whiteout 98
Tecnifibre Tfight RS 300
Tecnifibre T-Rebound IGA 298
Tecnifibre TF-X1
Yonex VCORE Pro Racquets (97, 97D, 97H, 100)
Yonex VCORE 98+
Yonex Regna 98
Volkl V-Cell 10 300
Volkl V-Cell 10 320
Wilson Blade 104 V8
Wilson Blade V8 98
Wilson Pro Staff Six One 100
What else?
Have I missed any racquets? Possibly. I did a few so-called revisit reviews as well in 2021 covering the Prince Textreme Tour 100 and Wilson Clash 98 to name two. I also reviewed Wilson custom racquets and a customized pro stock HEAD TGT 345.2 from Ring&Roll. I also reviewed racquets I hadn't been able to in previous years like the Babolat Pure Strike 98 18×20 as well as the Babolat Pure Aero VS and covering a new brand like Furi Sport and their racquets.
I've also done some string reviews of Top Spin strings, Yonex Poly Tour Rev and Dyreex strings to name a few.
I intensively tested the new Adidas Barricades and the Nike Vapor Pro, but in the end the shoe I wear the most is a HEAD Sprint SF.
I'm working on creating a best of video/post of the stuff I've tried this year. It will cover products I reviewed and not focus on when they will be available or were made available.
I'm also keen to hear from you what racquets and strings you have liked the most in 2021! Please comment below.