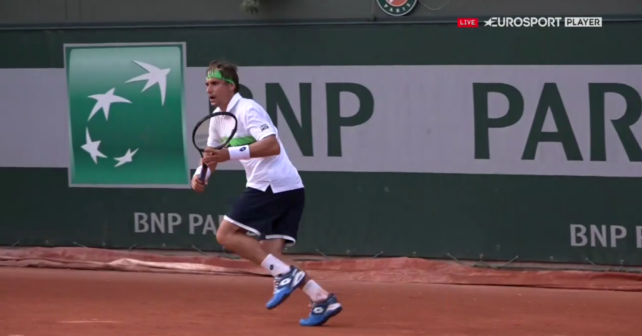 Former world number 3 David Ferrer played the longest match of the French Open 2017 so far when he beat Donald Young after 4,5 hours. But what blacked-out racquet did he use?
Tennisnerd previously reported about Ferrer's move from his Prince Exo Tour 100
to a Babolat Pure Drive Plus, but yesterday he showed up with a blacked-out racquet that didn't look very much like a Babolat Pure Drive and the Wilson butt cap gave it away – Ferrer is testing a Wilson racquet during the French Open 2017.
This is not the first time Ferrer is playing with a Wilson racquet – in his early career he used to swing a Wilson Six One 95
 (this line of racquets returns this year).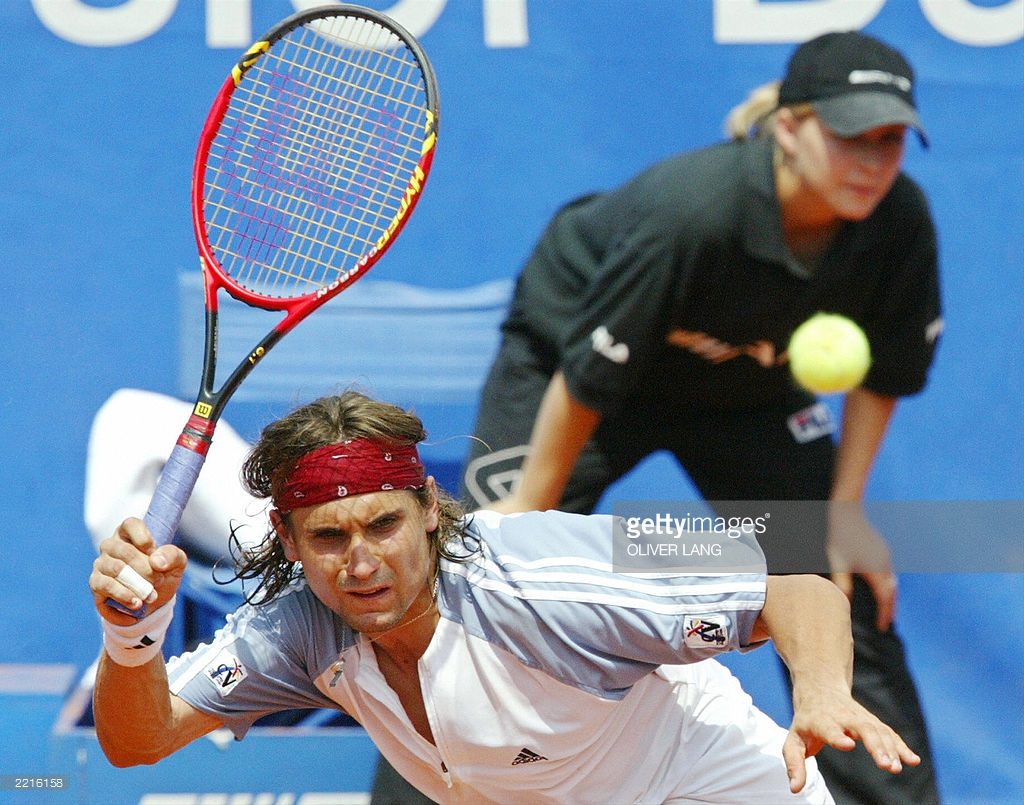 So what Wilson model is Ferrer testing out in the French Open? It's hard to say. In the tennis forums some speculate that it might be the same model that Borna Coric is testing or a Wilson Steam 99
pro stock? Right now, it's hard to say. We know it is a Wilson racquet just by looking at the red butt cap with the Wilson logo (there is some tape over it in the picture below).
It will be interesting to see how Ferrer performs with his blacked-out Wilson racquet. His period with the Babolat Pure Drive
 wasn't very successful – he's currently at nr 33 in the ATP World Tour rankings. Some experts will wonder why he doesn't go back to his Prince racquet. Well, it could be that he wants more power or it could also be that he wants more money. Prince hasn't been doing well in the bank lately and we'll see if they can avoid bankruptcy. What this would mean for their stars Bryan Brothers (who recently launched a limited edition Prince racquet), Lucas Pouille and John Isner is hard to predict – but I wouldn't be surprised if at least Pouille and Isner starts 2018 with a new racquet in hand.
What do you think of Ferrer's racquet situation? Should he go back to Prince and ignore a lucrative deal with Wilson or do you think he'll do well with his new Wilson racquet? Please share your thoughts in the comments.