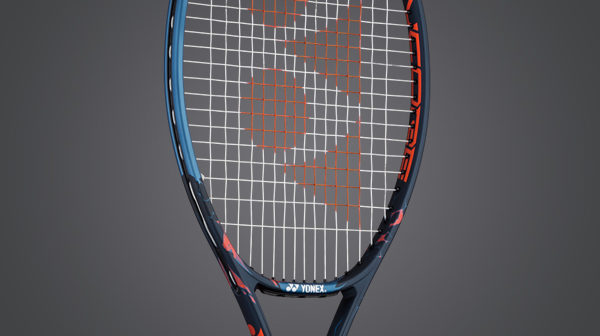 It's time for Yonex to revamp their VCORE series, this time instead of Duel, they're called Pro. What else is new?
The new Yonex VCORE Pro comes in five different new racquet models, here's the list:
Yonex VCORE Pro 97 330 grams – the heavy version that is endorsed by Stan the Man Wawrinka is the heavier version with a 330 swingweight (vs 334) and 65 RA (vs 66) stiffness. It has a slightly thinner beam than the predecessor, 20 mm (vs 20.5). The biggest difference between the VCORE Pro 97 and the VCORE Duel G racquets are that the Pro has a more common and open 16×19 string pattern, while the Duel G
has 20 mains in a 16×20 pattern. The new VCORE Pro also includes a substance called Namd, which is a "uniquely flexible carbon material used in strategic locations to optimize the response." This goes both for the heavier and the lighter version.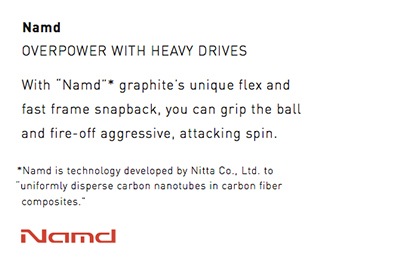 Yonex VCORE Pro 97 310 grams – the lighter version of the Pro 97 that offers more room for customization than the heavier brother. It is similar but has a far lower swingweight (317) and is slightly more flexible (64 RA). They're both 7 pts head light. 16×19 string pattern.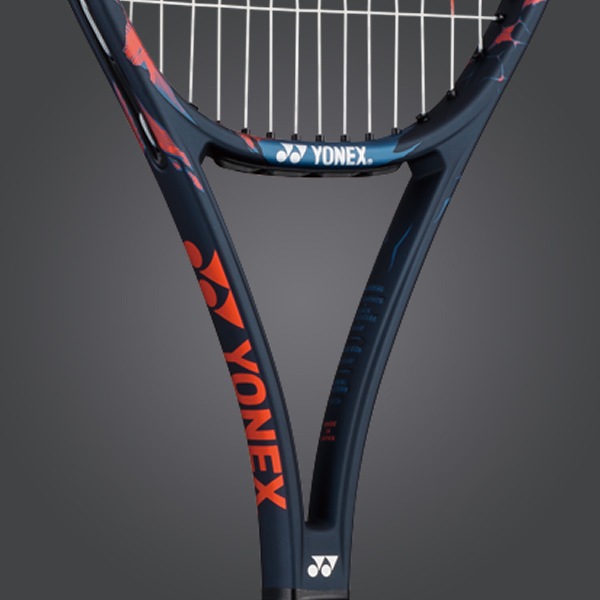 Yonex VCORE Pro 97 290 grams – a signifiantly lighter version with a slightly higher stiffness to compensate the lack of mass compared to the 310 and 330 gram versions. Also with a more head heavy balance (3 pts HL).
Yonex VCORE Pro 100 300 – 100 sq inches, a slightly thicker beam (21 mm), swingweight of 317, a stiffness of 66 RA and 4 pts HL. Sounds like a solid alternative for intermediate players.
Yonex VCORE Pro 100 280 –  100 sq inches, a slightly thicker beam (21 mm), swingweight of 312, a stiffness of 66 RA and even balance to compensate the lack of weight.
Yonex recommends you to use their new strings Yonex Poly Tour Strike for these new racquet models. Not sure what science is behind the below picture, taken from the Yonex official website. Is it the spin pattern? And what is meant by "conventional product"?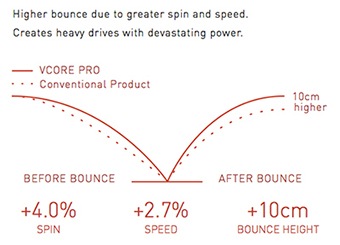 I personally really like Yonex products and think this racquet looks really nice from a design point-of-view. I hope to give it a proper play-test and report back to you. Also, if you get the chance to test this racquet, please comment with your opinion below!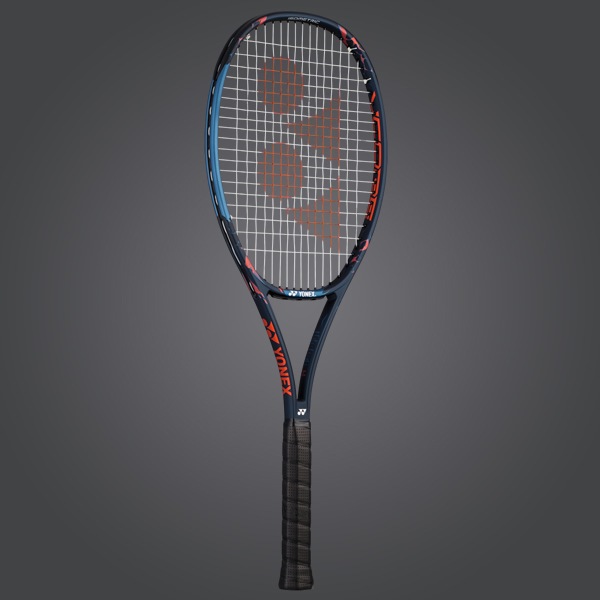 The Yonex VCORE Pro line will be endorsed on the ATP tour by Stan Wawrinka and Hyeon Chung (and several other players of course). If you want to know what other tennis racquets the ATP professionals use, check out this post.
***
Do you like Tennisnerd? Don't miss a word or video by stalking us on social media. Every like and follow is appreciated!

YouTube
Instagram
Twitter
Facebook Page
Amazon Influencer
Buy tennis gear
EU
Racquet Depot
Pro Direct Tennis

USA
Tennis Express
Do It Tennis
Amazon.com
Racquet buying guides
Here is a great racquet buying guide to get you started.
What tennis racquet should I buy?
Top tennis racquets to buy right now
The Gear of the Year 2017
The Gear of the Year 2016
Tennis racquets for juniors
Tennis racquets for kids
Popular posts
What the ATP pros play
Questions about pro stock tennis racquets
Is a pro stock racquet better than a retail one?
Do professional players change racquets?
Racquet Commitment Issues