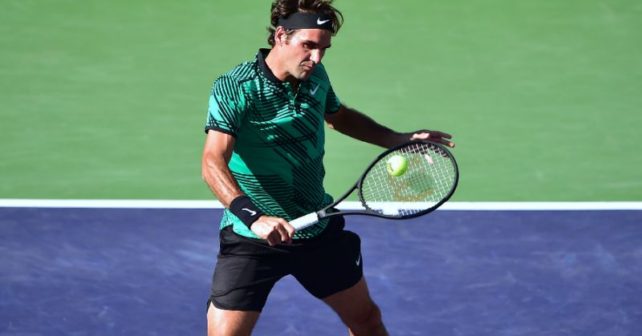 Roger Federer has said that he didn't expect such a start to his 2017 season. Well, even with the mighty resume of king Fed, who could? But now he finds himself leading the ATP race to London after winning both Australian Open and Indian Wells. How will he perform in Miami after a full week of tennis in the Californian desert?
Looking at the Miami Open draw, he has a good chance if his body is fit, but with a tough match looming against Del Potro in round 3. Delpo has had a few tough draws and faced tough opponents early on in his previous tournaments in 2017. But he has beaten Federer before and must have a nothing-to-lose mindset. With the risk of Federer being a bit happy/relaxed, it can be an early exit in Miami for the Swiss. Curious to hear what you guys think about this.
With Djokovic and Murray gone due to injuries, the draw looks rather strange with Stan Wawrinka has the number one seed. Question is if he can back up his excellent performance in Indian Wells, but he did play an awful lot of tennis in that tournament (three more hours in total than Federer) and that has likely put a toll on his body.
Tennis writer Steve Tignor predicts Dominic Thiem to be the winner, but to me Thiem still has to work to do before winning a Masters title. I can understand his point of view that with Djokovic and Murray gone and Federer and Wawrinka likely tired, there should be an opening for an upset, but somehow I think Dimitrov, Raonic, or Nishikori is a more likely winner to me, even with a healthy Nadal in the draw.
Who do you think will take home the Miami Masters title? It's a pretty open race…